---
Getting the Best Mortgage Rates in Chicago (10-15-30-Year Fixed, 5/1, 7/1 ARM)
It's no secret that purchasing a home comes with a ton of outright and hidden costs, and the real estate market in Chicago is no different.
In fact, potential homeowners in the "Windy City" may find themselves paying more than most, as closing costs associated with Chicago mortgages are relatively high.
According to Bankrate, a $200,000 home in Illinois could incur close to $3,000 in related closing costs.
With rising property values and increasing closing costs, it's more important than ever for homebuyers to find an affordable Chicago mortgage rate.
Current Mortgage Rates in Dallas, TX | Dallas Mortgage Rates for Good-Excellent Credit Borrowers
Best Mortgage Rates in Los Angeles | Current Los Angeles Mortgage Rates & Offers
---
Getting Better Chicago Mortgage Rates with Larger Down Payments
Although some mortgage companies in Chicago require a down payment of 3 percent, the best way to secure great mortgage rates in Chicago is to put down at least 20 percent of the home's value.
Along with getting more favorable Chicago mortgage rates, a higher down payment means that you can avoid paying extra for private mortgage insurance (PMI).
Mortgage companies in Chicago may require the purchase of mortgage insurance for smaller down payments to protect their investments in case borrowers stop making payments.
Typically, borrowers must continue paying until they reach a loan-to-value ratio of 80 percent. While it may not help cut down costs over the long-term, it certainly does provide short-term affordability for Chicago mortgages.
According to Zillow, the average premium for PMI ranges between $30-$70 for every $100,000 borrowed, which could make it an affordable compromise for borrowers that can't put down the full 20 percent.
Current Mortgage Rates in New York City | NYC Mortgage Rates for Good-Excellent Credit
Current & Best Mortgage Rates in Philadelphia | 10-15-30-Year Fixed, 5/1, 7/1 ARM)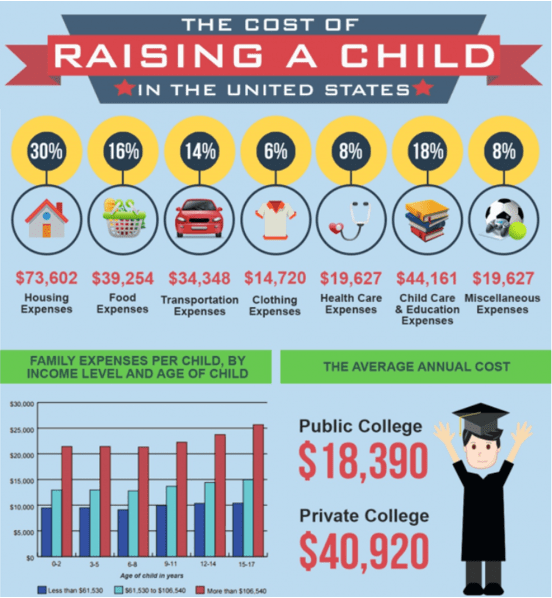 ---
Tips to Save for a Down Payments on Chicago Mortgages
Along with finding the best mortgage rates in Chicago, many new homeowners struggle with saving enough money for a sizable down payment.
If you don't have an already established savings, the thought of putting aside thousands of dollars to get a better Chicago mortgage rate can be daunting.
Below, we've compiled a few tips to help you save for a down payment and get the best Chicago mortgage rate:
Re-Examine Your Budget
While some expenses are non-negotiable, creating a monthly budget can help you identify and fix overspending in non-essential categories.
Free budgeting tools—like those from Mint and Personal Capital—will take your monthly expenditures and sort them into categories like food, restaurants, bars, and entertainment.
You can use budgeting tools to decrease spending and allocate those savings towards a mortgage fund.
Pick Up Additional Income
Earning additional income is a great way to increase your financial stability and build your down payment savings to lock in great mortgage rates in Chicago.
There are plenty of options for stay-at-home jobs to consider, or you can pick up a part-time job to supplement full-time income.
Make a commitment to apply additional income to your savings, and you will be in good shape to contribute a 20 percent down payment.
Current Mortgage Rates in Phoenix, Arizona | Phoenix Home Loans for Good-Excellent Credit
Best San Antonio Mortgage Rates | Current Mortgage Rates in San Antonio, TX
---
Conclusion – Finding the Best Mortgage Rates in Chicago
No matter how you look at it, purchasing a home is anything but a brief transaction. In fact, the average processing time for a mortgage lies between 30-45 days.
Whether you are a new homeowner looking for mortgage rates in Chicago or searching for Chicago mortgage rates, you'll want to make sure that you have weighed all your options for Chicago mortgages. 
Make sure that you choose a lender that offers flexible terms and favorable Chicago mortgage rates to ensure that you can have a positive lending relationship to last throughout the life of the loan.
Current Mortgage Rates in San Diego | Best Offers & Rates for San Diego Home Loans
First Time Home Buyers in Michigan | Best Loans for Michigan First Time Home Buyers
---
Mortgage Rate Table Disclaimer
Click here to read AdvisoryHQ's disclaimer on the mortgage loan table(s) displayed on this page.
---
Image source:
https://pixabay.com/en/beautiful-home-garden-2826052/
---
---
AdvisoryHQ (AHQ) Disclaimer:
Reasonable efforts have been made by AdvisoryHQ to present accurate information, however all info is presented without warranty. Review AdvisoryHQ's Terms for details. Also review each firm's site for the most updated data, rates and info.
Note: Firms and products, including the one(s) reviewed above, may be AdvisoryHQ's affiliates. Click to view AdvisoryHQ's advertiser disclosures.