---
Getting the Best Mortgage Rates in NYC
Perhaps not surprisingly, the average cost of a home in New York City is astoundingly high. According to The New York Times, the median cost of a Manhattan apartment was $916,000 in 2015.
Although the median home price of all boroughs is much more optimistic (reported at $339,900 by Zillow), homebuyers in NYC should be prepared to put down sizeable down payments for a new home.
The soaring costs of homeownership in New York City make it crucial for home buyers to research the best mortgage rates in NYC.
Current & Best Mortgage Rates in Philadelphia | 10-15-30-Year Fixed, 5/1, 7/1 ARM)
Current Mortgage Rates in Phoenix, Arizona | Phoenix Home Loans for Good-Excellent Credit
---
Good, Great, or Excellent Credit Scores for NYC Mortgages
Most lenders that provide competitive NYC mortgages use a FICO score to determine if a borrower is creditworthy or not.
FICO scores range anywhere from 300 to 850, with higher numbers seen as the most creditworthy and lower numbers seen as the biggest financial risk.
FICO scores generally fall into these categories:
300 – 629 is considered "Bad"

630 – 689 is considered "Fair"

690 – 719 is considered "Good"

720 – 850 is considered "Excellent"
If you're curious about the average credit score, see the table below for average FICO scores from 2005-2015. According to CNBC, as of this year, the average score is 700.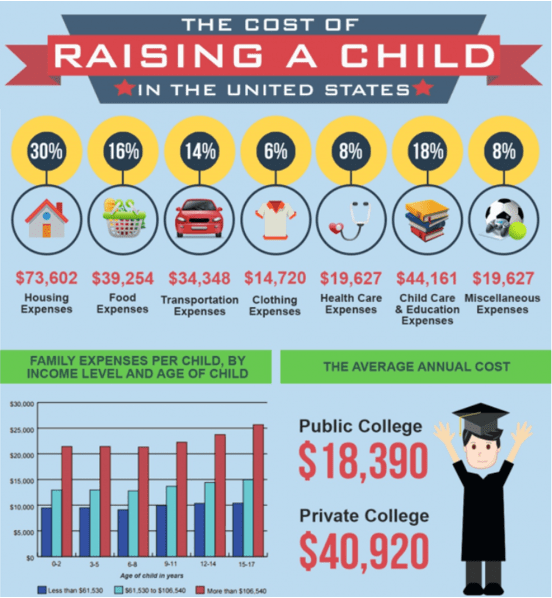 ---
Factors that Influence Mortgage Rates in New York City
Monthly mortgage payments should not be higher than 28 percent of total monthly income, including related expenses like principal, interest, taxes, insurance, and even HOA fees.
While loan terms will play a role in determining monthly costs, mortgage rates in NYC will be the biggest factor in whether monthly payments are affordable.
See the sections below for common elements that can impact your mortgage rate in NYC.
Credit Score
Just like any other loan, a borrower's credit score is used as a benchmark for reliability. Lenders see high credit scores as proof of reliability, offering lower NYC mortgage rates as a result.
Lower credit scores are problematic for lenders, as it raises doubts on whether a borrower can financially manage a mortgage rate in NYC.
While exploring mortgage rates in NYC take the time to examine your credit score. Look for ways to boost your score through paying off any old debts or resolving errors before committing to a mortgage rate in NYC.
Location
For some mortgage lenders, the location of a home could make a significant difference in determining mortgage rates in NYC.
Mortgage rates in New York City may differ when purchasing in one neighborhood to the next, so make sure that you take note of the location while evaluating New York City mortgage rates.
Down Payment
Putting aside more money for a down payment certainly isn't fun, but it's a great way to boost your chances of getting a lower mortgage rate in NYC. According to Bankrate, most lenders require a payment of at least 3 percent.
Although some mortgage rates in NYC will still be affordable with a lower down payment, the best way to keep a loan cost-effective over time is to put 20 percent down.
Best San Antonio Mortgage Rates | Current Mortgage Rates in San Antonio, TX
Current Mortgage Rates in San Diego | Best Offers & Rates for San Diego Home Loans
---
Additional Considerations for Mortgage Rates in New York City
When searching for the best mortgage rates in New York City keep in mind that there are a few additional pieces of information that might not be disclosed in the above mortgage rate table.
Borrowers with good, great, or excellent credit history seeking mortgage rates in NYC for a loan totaling over $424,100 could receive different mortgage rates in NYC than those listed above.
For this reason, it's important to confirm current mortgage rates in New York City and terms for specific amounts before making a commitment.
Additionally, it's also important to keep in mind that the APR and payment info displayed on the NYC mortgage rates table do not include state-specific taxes or required insurance premiums.
As such, you should expect that your monthly mortgage payment will be greater when taxes and insurance products are added.
Manhattan, NYC
Current Mortgage Rates in San Francisco | Best Rates & Offers for San Francisco Mortgages
Current Mortgage Rates in San Jose | Best Offers & Rates for San Jose Home Loans
---
Conclusion: Getting Great Mortgage Rates in NYC
Finding the best mortgage rates in New York City may take time, but the payoff is certainly worth the effort.
As you search for the best mortgage rates in NYC, you may want to ask yourself the following questions:
Do the best New York City mortgage rates come from local or online lenders?

Can I improve my credit score before applying for NYC mortgages?

Which neighborhoods offer competitive mortgage rates in New York City?
Ultimately, finding affordable mortgage rates in New York City comes from a combination of evaluating long-term affordability and partnership.
No matter what lender you choose, it's important to partner with a financial institution that you trust and are comfortable working with for the next few decades.
There are plenty of ways to identify the best providers of New York City mortgage rates, including fees, quality of customer service, and how competitive their mortgage rates in NYC are.
Best CD Rates in Puerto Rico | 1-Month to 5-Year Puerto Rico CDs
First Time Home Buyers in Tennessee | Best Loans for TN First Time Home Buyers
---
Mortgage Rate Table Disclaimer
Click here to read AdvisoryHQ's disclaimer on the mortgage loan table(s) displayed on this page.
---
Image sources:
http://www.fico.com/en/blogs/wp-content/uploads/2015/08/April-2015-Average-FICO-Score.png

https://pixabay.com/en/new-york-skyline-manhattan-hudson-540807/
---
---
AdvisoryHQ (AHQ) Disclaimer:
Reasonable efforts have been made by AdvisoryHQ to present accurate information, however all info is presented without warranty. Review AdvisoryHQ's Terms for details. Also review each firm's site for the most updated data, rates and info.
Note: Firms and products, including the one(s) reviewed above, may be AdvisoryHQ's affiliates. Click to view AdvisoryHQ's advertiser disclosures.