---
Getting the Best Mortgage Rates in San Francisco (10-15-30-Year Fixed, 5/1, 7/1 ARM)
Purchasing a home is anything but cheap—but for residents of San Francisco, the costs of homeownership are exponentially higher than for most.
According to the San Diego Union-Tribune, San Francisco was recently named as one of the five least affordable cities in the U.S. by HSH, a national mortgage research company.
With a median listing price of $1.2 million, it's hardly surprising that San Francisco mortgages would be among the most expensive in the country.
With rising property values and increasing San Francisco mortgage rates, it's more important than ever for home buyers to find manageable, affordable mortgage rates in San Francisco.
Current Mortgage Rates in San Jose | Best Offers & Rates for San Jose Home Loans
Best CD Rates in Puerto Rico | 1-Month to 5-Year Puerto Rico CDs
---
Hidden Costs of San Francisco Mortgages
Before you even start the application process, it's helpful to consider the following "hidden costs" of San Francisco mortgages:
Mortgage application fees (typically 1-2 percent of the total purchase price)

"Good faith deposit" (helps the seller know that you intend to buy)

Down payment (20 percent of the total mortgage)
Along with San Francisco mortgage rates, there are also closing costs to consider, which can include a wide range of expenses from:
Mortgage points

Attorney's fees

Inspections or surveys

Title insurance

Escrow deposit

City recording fees
Although all San Francisco mortgages are subject to differences depending on loan amount, location, appraisal, etc., Bankrate estimates that the average closing costs for a $200,000 mortgage in San Francisco can be as much as $2,272.
Best CD Rates in Washington, DC | 1-Month to 5-Year DC CDs
Best CD Rates in Wyoming | Cheyenne, Casper, Laramie, & Other Cities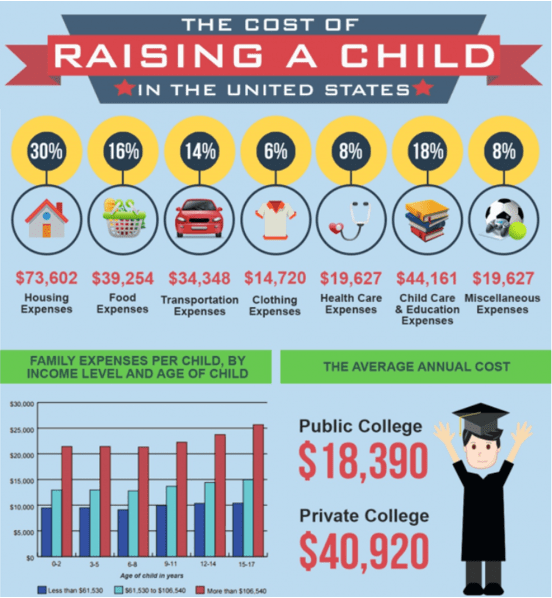 ---
Getting Better San Francisco Mortgage Rates with Larger Down Payments
Although some San Francisco mortgage lenders require a down payment of 3 percent, the best way to secure better mortgage rates in San Francisco is to put down at least 20 percent of the home's value.
Along with getting more favorable San Francisco mortgage rates, a higher down payment means that you can avoid paying extra for private mortgage insurance (PMI).
San Francisco mortgage lenders require the purchase of mortgage insurance for smaller down payments to protect their investments in case borrowers stop making payments.
Typically, borrowers must continue paying until they reach a loan-to-value ratio of 80 percent. While it may not help you cut down costs over the long-term, it certainly does provide short-term affordability for a San Francisco mortgage.
According to Zillow, the average premium for PMI ranges between $30-$70 for every $100,000 borrowed, which could make it an affordable compromise for borrowers that can't put down the full 20 percent for a lower San Francisco mortgage rate.
Golden Gate Bridge—San Francisco, CA
---
Additional Considerations for San Francisco Mortgage Rates 
When searching for the best mortgage rates in San Francisco,  there are a few additional pieces of information to keep in mind.
First, if you have a good, great, or excellent credit history and you are seeking a San Francisco mortgage rate for a loan totaling over $424,100, some lenders may be able to provide different terms and a different mortgage rate in San Francisco.
For this reason, it's important to confirm current mortgage rates in San Francisco and terms for specific amounts before making a commitment.
Second, it's important to remember that initial APR and payment info does not include state-specific taxes or required insurance premiums. As such, you should expect that your monthly San Francisco mortgage payment will be greater when taxes and insurance products are added.
Best CD Rates in Vermont (1-Month to 5-Year CDs)
Best CD Rates in North Dakota for 1-9-Month & 1-5-Year CDs
---
Conclusion – Getting the Best Mortgage Rates in San Francisco
Buying your first home takes time, not only to find the best San Francisco mortgage rates, but also to go through the purchasing process itself.
From the time you submit an application until closing, most mortgage lenders in San Francisco will need between 30-45 days to complete the proper paperwork. This means you will want to have some sort of plan to avoid additional expenses or unnecessary delays.
Additionally, if you're looking at San Francisco mortgage rates for your first home, you should consider applying a down payment of 20 percent or more, as many San Francisco mortgage lenders will waive the costs of mortgage insurance.
Ultimately, finding the best San Francisco mortgage rates and San Francisco refinance rates will come down to understanding your unique financial situation and focusing on the long-term effects of mortgage rates in San Francisco.
Best CD Rates in Alaska | Anchorage, Juneau, Fairbanks, & Other Cities
First Time Home Buyers in Missouri | Best MO First Time Home Buyer Mortgages & Rates
---
Mortgage Rate Table Disclaimer
Click here to read AdvisoryHQ's disclaimer on the mortgage loan table(s) displayed on this page.
---
Image source:
https://pixabay.com/en/golden-gate-bridge-san-francisco-2506373/
---
---
AdvisoryHQ (AHQ) Disclaimer:
Reasonable efforts have been made by AdvisoryHQ to present accurate information, however all info is presented without warranty. Review AdvisoryHQ's Terms for details. Also review each firm's site for the most updated data, rates and info.
Note: Firms and products, including the one(s) reviewed above, may be AdvisoryHQ's affiliates. Click to view AdvisoryHQ's advertiser disclosures.