---
Best Mortgage Rates in Connecticut (New Home Loans & Refinance Mortgages for 10-30-Year Fixed, Jumbos & 5/1-7/1 ARM)
Connecticut home values are on the rise, a trend which is predicted to continue throughout the next year.
According to Zillow, the median home value is currently $246,800, marking an increase of 2.6 percent within the past year. The median price of listed homes is even higher, coming in at about $300,000.
Experts predict that home values will continue to rise by as much as 1.7 percent in 2018, which may pose a significant challenge for home buyers in Connecticut hoping to get a competitive CT mortgage rate.
With accelerated home values, finding manageable CT mortgage rates is crucial for home buyers to ensure that homeownership remains affordable over the long-term.
Florida Mortgage Rates for Good, Great, Best Credit Borrowers
Current Texas Mortgage Rates & Loans for Great Credit
---
Which Connecticut City Are You Located in?
When it comes to finding the best CT mortgage rates, there are plenty of factors to consider, especially when it comes to current mortgage rates in CT.
For many mortgage lenders in CT throughout Bridgeport, New Haven, Stamford, Waterbury, Danbury, New Britain, and other cities, the location of the home will play a large role in what type of CT mortgage rates are available.
This means that homes across the state could have varying mortgage rates in CT based on the individual city, neighborhood, and the condition of the home itself.
While you are searching for the best mortgage rates in CT, it may be worthwhile to check the rates for neighboring cities to explore other CT mortgage rates and CT mortgage refinance rates that could potentially be more affordable over the long run.
See the table below for a list of some of the largest cities in the state offering a wide range of Connecticut mortgages. 
| | |
| --- | --- |
| Top Connecticut Cities | Population (2016) |
| Bridgeport | 145,936 |
| New Haven | 129,934 |
| Stamford | 129,113 |
| Hartford | 123,243 |
| Waterbury | 108,272 |
| Norwalk | 88,438 |
| Danbury | 84,992 |
| New Britain | 72,558 |
| West Hartford | 63,268 |
| Greenwich | 62,396 |
| Hamden | 60,960 |
| Bristol | 60,147 |
Source: Google
---
Key Requirements for Buying a House in Connecticut
Before you apply for a Connecticut mortgage, you'll want to complete the below list of requirements.
Get your down payment ready (~20% of the loan amount)

Maintain good to excellent credit

Save some extra funds for your closing cost

Maintain a low debt balance

Demonstrate sufficient income

Gather your financial documents

Get a home appraisal on the home
You'll also need to examine your options for Connecticut mortgages before choosing the best mortgage rates in CT for you.
Thimble Islands—Branford, CT
Mortgage Rates for Houston Borrowers with Good Credit
List of Needed Mortgage Loan Paperwork, Info, and Documents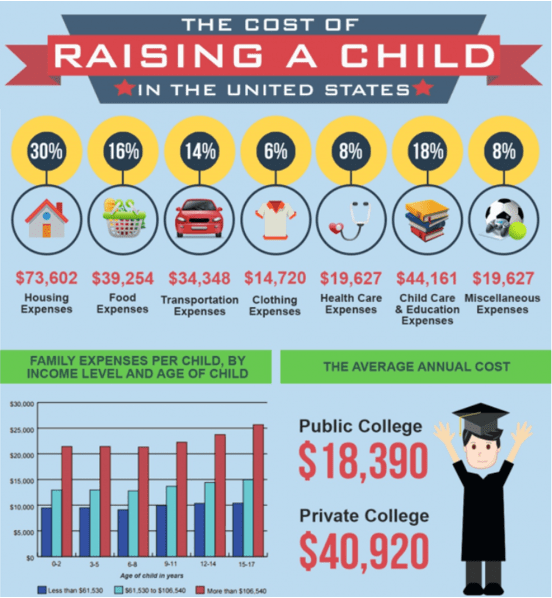 ---
Good, Great, or Excellent Credit Score for Mortgage Rates in CT
Most lenders that provide competitive Connecticut mortgages use a FICO score to determine if a Connecticut-based borrower is creditworthy or not.
Because your credit score plays a large role in the kind of CT mortgage rate you will receive, it's worth taking the time to look over your credit before applying for the best CT mortgage rates.
FICO scores range anywhere from 300 to 850, with higher numbers seen as the most creditworthy and lower numbers seen as the biggest financial risk.
FICO scores generally fall into these categories:
300 – 629 is considered "Bad"

630 – 689 is considered "Fair"

690 – 719 is considered "Good"

720 – 850 is considered "Excellent"
If you're curious about the average credit score, see the table below for average FICO scores from 2005-2015.
According to CNBC, as of this year, the national average is 700, and according to ValuePenguin, Connecticut borrowers come in at 684.
List of Best Mortgage Rates & Loans
Best CD Rates in NY for Good & Great Credit | 2017 Rates
---
Conclusion – Finding a Top Mortgage Loan for a Home in Connecticut
When searching for the best CT mortgage rates for you, there are a few additional pieces of information to keep in mind.
If you have a good, great, or excellent credit history and you are seeking a CT mortgage rate (new homes or refinancing) for a loan totaling over $424,100, some lenders may be able to provide different terms and different mortgage rates in CT.
For this reason, it's important to confirm any CT mortgage rates and terms for specific amounts before making a commitment.
Additionally, it's also important to keep in mind that APR and payment information often does not include state-specific taxes or required insurance premiums.
As such, you should expect that your monthly Connecticut mortgage payment will be greater when taxes and insurance products are added.
Current Mortgage Rates in Mississippi | MS Mortgage Rates for Good-Excellent Credit Borrowers
Today's Oregon Mortgage Rates | Oregon Home Loans for Good-Excellent Credit Borrowers
---
Mortgage Rate Table Disclaimer
Click here to read AdvisoryHQ's disclaimer on the mortgage loan table(s) displayed on this page.
---
Image sources:
https://pixabay.com/en/thimble-islands-island-house-home-1602029/

http://www.fico.com/en/blogs/wp-content/uploads/2015/08/April-2015-Average-FICO-Score.png
---
---
AdvisoryHQ (AHQ) Disclaimer:
Reasonable efforts have been made by AdvisoryHQ to present accurate information, however all info is presented without warranty. Review AdvisoryHQ's Terms for details. Also review each firm's site for the most updated data, rates and info.
Note: Firms and products, including the one(s) reviewed above, may be AdvisoryHQ's affiliates. Click to view AdvisoryHQ's advertiser disclosures.