---
Best Current Arizona Mortgage Rates Today (10-15-30-Year Fixed, 5/1, 7/1 ARM)
While Arizona mortgages may have traditionally been thought of as for retirees-only, the past few years have seen dynamic economic growth, boosting demand for real estate across the state.
As reported in Forbes, cities like Phoenix and Flagstaff are experiencing strong growth in healthcare, retail, and the large finance sector. In fact, Phoenix is growing so quickly that "jobs are being added at twice the national rate."
If you're considering purchasing a home in Arizona, or are thinking about refinancing an existing Arizona mortgage, you'll want to have a clear understanding of what Arizona mortgage rates are available.
Refinancing or buying a home in Phoenix, Flagstaff, Tucson, Mesa, Scottsdale, Tempe, Chandler, or any other city in Arizona means making a financial commitment that will last for decades.
With Arizona mortgage rates constantly changing, you'll want to make sure you get the best Arizona mortgage rates for your unique financial needs and goals.
Best Online Brokers – Comparison | Get the Best Online Trading Account for You
Best CD Rates Today | CD Rates: National High Yield
---
Which Arizona City Are You Located In?
When it comes to finding the best AZ mortgage rates, there are plenty of factors to consider. For many Arizona mortgage lenders, the location of the home will play a large role in what type of Arizona mortgage rates are available.
This means that homes across the state could have varying AZ mortgage rates based on the individual city, neighborhood, and the condition of the home itself.
While you are searching for the best Arizona mortgage rates, it may be worthwhile to check the rates for neighboring cities to explore other Arizona mortgage rates that could potentially be more affordable over the long run.
See the table below for a list of some of the largest cities in the state offering a wide range of Arizona mortgage lenders. 
| | |
| --- | --- |
| Top Arizona Cities | Population (2016) |
| Phoenix | 1.65 million |
| Tucson | 530,706 |
| Mesa | 484,587 |
| Chandler | 247,477 |
| Scottsdale | 246,645 |
| Glendale | 245,895 |
| Gilbert | 237,133 |
| Tempe | 182,498 |
| Peoria | 164,173 |
| Surprise | 132,677 |
| Yuma | 94,906 |
| Avondale | 82,881 |
| Goodyear | 77,258 |
| Flagstaff | 71,459 |
Source: Google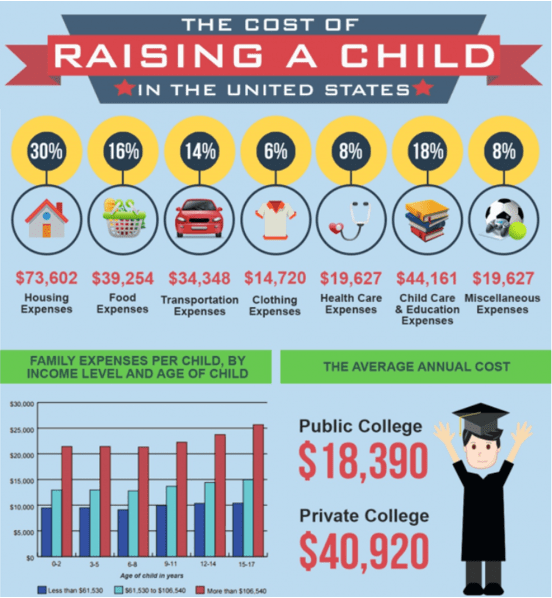 ---
Key Requirements for Buying a House in Arizona
Before or after you apply for an Arizona mortgage loan, you'll want to ensure that you complete the below list of requirements.
Get your down payment ready (~20% of the loan amount)

Maintain good to excellent credit

Save some extra funds for your closing cost

Maintain a low debt balance

Demonstrate sufficient income

Gather your financial documents

Get a home appraisal on the home
You'll also need to examine your options for Arizona mortgage products before choosing the best AZ mortgage rate for you.
Stone Monument in the Arizona Desert
Best Savings & Money Market Account (MMA) Rates Today | Comparison
Mortgage Refinance Calculator – Calculate Your Refinancing Options Today
---
Needed Documents for a Mortgage Loan Application
According to Chase bank, below are the most common mortgage loan paperwork and documents that you'll need to gather when applying for an Arizona mortgage loan.
Paystubs reflecting at least 30 days of income

Names/addresses of employers for the past two years

W-2 records for the past two years

1-2 years of tax returns

Completed and signed form 4506-T or 4506T-EZ

2-3 months of bank statements

Year-to-date profit and loss statements and signed returns for past two years (if self-employed)

Proof of pension income, if applicable

Social Security and Disability payments, if applicable

Dividend earnings

Bonuses

Child support or alimony payments (optional disclosures)

Copy of earnest money deposit

Any information on debts like car loans, student loans, or credit cards

Security accounts (stocks, bonds, life insurance)
​​Student Loan Refinance Rates
---
Conclusion – Finding the Best Arizona Mortgage Rates for a Home in Arizona
Purchasing a home can be an exciting time. For many homeowners, it marks change, renewal, progress, and the pride of ownership.
Not surprisingly, purchasing or refinancing a home can also be an expensive time, particularly when it comes to AZ mortgage rates.
Understanding Arizona mortgage rates or Arizona refinance rates and getting a mortgage that fits with your current finances is the best way to ensure that a mortgage or refinance sets you up for financial success over the long run.
After all, a mortgage will stick with you for the next few decades, making it crucial for each potential homeowner to find the best AZ mortgage rates.
Personal Loan Rates | Interested in a Personal Loan?
---
Mortgage Rate Table Disclaimer
Click here to read AdvisoryHQ's disclaimer on the mortgage loan table(s) displayed on this page.
---
Image Source:
https://pixabay.com/en/monument-valley-arizona-deser-2743658/
---
---
AdvisoryHQ (AHQ) Disclaimer:
Reasonable efforts have been made by AdvisoryHQ to present accurate information, however all info is presented without warranty. Review AdvisoryHQ's Terms for details. Also review each firm's site for the most updated data, rates and info.
Note: Firms and products, including the one(s) reviewed above, may be AdvisoryHQ's affiliates. Click to view AdvisoryHQ's advertiser disclosures.