---
What are Some of the Best Websites Like Mercari for Buying & Selling Stuff?
---
Mobile apps have made it easier than ever for people to do things that used to take much more time and effort.
In the past, if you wanted to unload your old Gucci handbag or barbecue grill, you had to either have a yard sale or list an ad in the local newspaper. But in today's digital world, you can easily post a picture and description in an app and sell your unwanted items in minutes.
One of the most popular online selling apps is called Mercari. It connects buyers and sellers from around the world like a huge online flea market.
Finding Apps Like Mercari

People that use Mercari often look for a Mercari alternative for a number of reasons. Some are unhappy with the app itself, but others just like to explore a variety of options for selling their items or finding great deals.
If you've been worried by Mercari complaints and are looking for other apps like Mercari to use instead, there are several to choose from.
Some of the alternatives are nearly identical shopping apps like Mercari, where you ship your item to someone after it sells. Other sites similar to Mercari focus instead on local buying and selling, where you can meet up with others in your community to make the transaction.
In this AGS article, we'll highlight 8 apps like Mercari to consider for your bargain hunting and selling. For each Mercari alternative, we'll detail what you can sell on the app and how it works.
After reading below, you'll know some great options for websites like Mercari and can enjoy buying and selling used goods online in a number of different ways.
See Also: Review of OfferUp App Features & Benefits
---
---
Why Look for Selling Apps Like Mercari – Instead of Using Mercari?
Since you are reading this article, you might already be aware of the answer to, "Why use selling apps like Mercari, rather than Mercari itself?" While Mercari has plenty going for it, there are also several common Mercari complaints that concern people.
While most people tend to find the Mercari selling app easy to use, the buying and selling experience can be hit or miss according to many Mercari reviews.
Some of the top Mercari complaints are the lack of customer service and the prevalence of scammers on the platform. It seems that both buyers and sellers have encountered problems with con artists and crooks on the platform.
To be fair, the vast majority of buyers and sellers on the app are legitimate, but because customer support is hard to come by, any potential issue is amplified and results in several Mercari complaints.
Those scared away by Mercari's mixed reviews naturally want to seek a safer Mercari alternative.
---
What's the Draw of Sites Similar to Mercari?
Mercari and other shopping apps like Mercari are popular because they help people sell things quickly and make money off their unwanted items. The biggest draw for many is that a sales transaction can be done completely from a smartphone, tablet or computer.
Selling on Mercari and Mercari alternatives requires much less work than putting together a yard sale, and until something sells – it usually doesn't cost anything.
On the buying side, who doesn't love a bargain?! Shopping through Mercari and other apps like Mercari allows people to quickly scroll through their phone to find vintage items and great deals on fashion. And again… it's easy! No visit to the mall required.
In addition, modern payment methods like PayPal and Venmo make it simple to complete a digital transaction without exchanging any cash. Once the money has virtually changed hands, the buyer can either meet up with the seller locally or ship the item wherever it needs to go.
We've researched and reviewed the best websites like Mercari for buying and selling used or new goods. Each is unique and can give you another good alternative to use instead of Mercari. Read on for more:
---
5miles
5miles was launched in 2014 and is designed to be a local selling app. This is one of the sites similar to Mercari that uses "tight safety measures" to help ensure that the people buying and selling on the platform are in fact legitimate.
Some of the systems that 5miles has put into place to make shopping safer include:
Facebook and phone verification

User ratings

User reviews

Staff reviews of items
5miles is one of the few shopping apps like Mercari that allows free listings. How it differs is that 5miles is completely free for both buyers and sellers while Mercari takes a 10% fee when an item sells.
5miles is one of the selling apps like Mercari that is closest to a Craigslist vibe. It doesn't handle the transactions directly, but simply connects buyers and sellers located near each other by using their smartphones' GPS systems.
Don't Miss: Hollar Shopping Reviews & Hollar App Reviews
---
---
eBay
What started off as an online auction is now one of the most well known of the websites like Mercari. The infamous company eBay started back in 1995 – and was actually one of the first sites ever that allowed people to sell their unwanted items online.
eBay is one of the selling apps like Mercari that also handles the payment transaction. Once the buyer ships the item, they get paid. For those who don't like the idea of having to meet someone in person, eBay is a good Mercari alternative.
However, unlike some other Mercari alternatives, you do have to pay a fee once your item sells on eBay. eBay's standard fee is 10% with a maximum of $750.
In addition, the pricing systems for listing certain items and selecting from various optional listing upgrades can get complicated. And because eBay is quite large, it does attract its fair share of scammers – though the company does attempt to keep them under control and even gives its users filters to help block them.
---
Letgo
Letgo has been around since 2015 and is one of the other apps like Mercari that is similar to 5miles and Craigslist. It connects buyers and sellers in an online swap meet environment and then leaves its users to handle the sales transaction themselves.
This Mercari alternative also uses GPS to connect shoppers to items for sale in their general area. Some of the safety precautions used by Letgo include user verification and in-app chat.
If you're selling something that you don't necessarily want to ship (like a sofa), then this is one of the few selling apps like Mercari that will actually put you in touch with local buyers so you can avoid the shipping hassles.
One unique feature of Letgo is its free stuff page. This makes it one of the only Mercari alternatives that includes a way of finding items that people are just giving away.
Related: Is the Wish App Legit & Safe? A Scam?
---
---
All-in-One Change Management Tools
Top Rated Toolkit for Change Managers.
Get Your Change Management Tool Today...
---
Poshmark
Poshmark is one of the sites similar to Mercari that deals only in fashion items. So if you have any designer clothes, shoes, jewelry or other fashion items that you want to sell to a community who will understand their value, Poshmark may be the shopping app for you.
Like eBay, this is one of the other apps like Mercari where the platform handles the entire payment transaction. Once an item sells on Poshmark, the seller is subject to a fee of $2.95 for items less than $15 and 20% for sales over $15.
This is another of the shopping apps like Mercari that is set up for the buyer to ship the item directly to the seller. In fact, Poshmark helps make this process even easier by generating a pre-paid and pre-addressed label for each shipment.
---
ThredUp
ThredUp is one of the most unique options for those seeking websites like Mercari. Sellers actually send their clothes directly to the company itself. ThredUp staff members then take photos of your items and sell them for you, paying you a percentage.
The process begins with you ordering a free "clean out" kit, which is designed for you to clear out your closet and send them your unwanted items. It is important to note that ThredUp ends up accepting only approximately 40% of the items it receives, and then donates the rest.
ThredUp | Selling Apps Like Mercari
Accepted items are then listed on consignment for either 60 or 90 days. Once an item sells, you are paid anywhere between 5% and 80%, depending upon the sales price.
This is one of the best apps like Mercari to use if you just want to clean out your closet in a hurry and don't really mind if your items end up being donated instead of being sold.
Popular Article: What is the letgo App? Is it the Best App to Sell Stuff Locally?
---
---
Tradesey
One of the other fashion-focused websites like Mercari is Tradesey. It is very similar to Poshmark in that they only deal in designer fashion and accessories.
Tradesey is another one of the selling apps like Mercari that makes it easy to ship out your sold items. Once an item sells, the company will give you a free shipping kit with a pre-addressed and pre-paid label.
The price you will pay to Tradesey on your sales is $7.50 for items under $50 and 19.8% for items over $50. It's important to note that this Mercari alternative only allows for authentic designer fashion items to be sold on the site.
---
VarageSale
Another of the Mercari alternatives that is more like an online yard sale is VarageSale. VarageSale connects buyers and sellers within the same local area and lets them handle all sales transactions themselves (like 5miles and Letgo).
The process to sign up on VarageSale goes like this:
Enter your location and join a local community

Connect with Facebook to get verified

Wait for an admin to review your request to join

Once approved, you can begin buying and selling
Like the other Mercari alternatives that connect buyers and sellers without handling the transaction, VarageSale is completely free to use.
---
Vinted
If you like the idea of selling your unwanted shoes and clothes but don't necessarily have designer dresses hanging in your closet, then one of the selling apps like Mercari that you may want to look at is Vinted.
Vinted is a buying and selling platform designed for listing all types of clothes, shoes and accessories. In addition, Vinted even has a kid's clothing section.
This Mercari alternative handles the monetary transaction and pays the seller once the buyer has confirmed receipt of the item. One bonus is that Vinted does not take any sort of fee from the seller – unlike most of the other apps like Mercari.
Read More: Craigslist Scams & How to Avoid Scams on Craigslist
---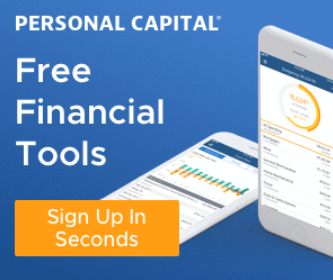 ---
Conclusion: The Best Websites Like Mercari for Buying & Selling Online
If the plethora of Mercari complaints or simply the desire to hedge your bets has led you to search for other apps like Mercari, you have several options.
From free Mercari alternatives that connect you to local people in your area, to ordering a "clean out kit" to purge unwanted items from your closet, there is no lack of options when it comes to selling your stuff online or using apps to find a great bargain.
Just remember, when using websites like Mercari that connect you with other individuals, you must be careful. Scammers can be on any of these Mercari alternatives, so be sure to stay safe, protect your personal information and follow any safety tips the sites provide. Happy shopping!
---
Image sources:
https://www.pexels.com/photo/woman-sitting-on-sofa-while-looking-at-phone-with-laptop-on-lap-920382/

https://www.thredup.com/cleanout
---
---
AdvisoryHQ (AHQ) Disclaimer:
Reasonable efforts have been made by AdvisoryHQ to present accurate information, however all info is presented without warranty. Review AdvisoryHQ's Terms for details. Also review each firm's site for the most updated data, rates and info.
Note: Firms and products, including the one(s) reviewed above, may be AdvisoryHQ's affiliates. Click to view AdvisoryHQ's advertiser disclosures.