---
2021 BerryLook Review: Does BerryLook Scam Their Customers?
---
Online discount fashion marketplaces are becoming increasingly popular around the world. Fashionistas of all ages are jumping on the web to hunt down the latest bargains on clothing and accessories at a fraction of their original price.
One up-and-coming discount clothing retailer is BerryLook. BerryLook has received some bad press over recent months, from scathing BerryLook complaints to a plethora of negative customer reviews. Keep reading this BerryLook review to find out whether BerryLook is a scam.
The online retail sector is an increasingly saturated market, so it's essential that consumers stay informed on which companies are providing legitimate services and which company's products aren't quite what they seem.
But is BerryLook a scam? Or is BerryLook a legit company? In this comprehensive BerryLook review, we'll cover everything you'll need to know before deciding to purchase from BerryLook.
We'll examine some of the most pressing concerns associated with BerryLook, including BerryLook complaints, BerryLook reviews, and whether BerryLook is legit.
Online discount retailers are becoming increasingly common.
BerryLook's website states that, "Your satisfaction is our top priority!" However, to what extent can this sentiment be trusted? This independent BerryLook review will help answer the following questions:
Does BerryLook scam their customers?

Is BerryLook legit?

Are BerryLook reviews positive or negative?

What is BerryLook's shipping and returns policy?
Read on to find out everything you need to know about BerryLook's reviews, BerryLook's complaints record, their policies, and more.
See Also: ᐅ Adore Me Review
---
---
Who is BerryLook?
Before we look at whether or not BerryLook is a scam, it's essential to understand who they are and what they sell. According to the Better Business Bureau (BBB), BerryLook has been in business since 2017 with headquarters in both Hong Kong and California. Sitejabber currently rates BerryLook as the 931st women's clothing retailer globally.
On the surface, one can quickly conclude that BerryLook is legit and offers a wide range of reasonably priced clothing. Customers can find an array of discounted women's clothing on BerryLook including:
Dresses

T-shirts and blouses

Jackets

Shoes

Pants

Jumpsuits

Swimwear

Jewelry

Accessories including scarfs and bags
In addition, BerryLook recently started offering a selection of men's clothing in similar styles to their women's inventory. BerryLook seeks to sell its clothing items at an incredible discount – usually between 40% and 70% across its product lines.
For example, a V-Neck Maxi Printed Dress with an original price of $45.57 is reduced by 65% to $15.95. With such low prices, you might be wondering if a possible BerryLook scam is a legitimate concern, or if BerryLook is a legit company with a superb variety of reasonably priced products.
---
---
BerryLook Reviews
We've combed through customer reviews on the Better Business Bureau, Sitejabber, and Trustpilot in order to gain more insight into BerryLook's complaints and feedback.
BerryLook states that their "professional customer service team is always here to help you" and "you can easily get your order anywhere in the world thanks to our worldwide shipping service." With claims like these, you'd imagine that ordering products through BerryLook would be rather straightforward.
But is BerryLook legit in their marketing strategy? Or is BerryLook a scam that aims to defraud customers by providing cheap products? Below, we outline positive and negative reviews from a variety of independent websites in order to give a complete overview of what customers really think of BerryLook.
Don't Miss: ᐅ Meaningful Beauty | Safe? Scam?
---
---
All-in-One Change Management Tools
Top Rated Toolkit for Change Managers.
Get Your Change Management Tool Today...
---
BerryLook Reviews: Positive
In general, BerryLook's claims about helpful customer service and easy shipping are unfortunately not substantiated by online reviews, leading many to think that a BerryLook scam is in fact happening.
In fact, of the 5,000-plus BerryLook reviews on Trustpilot, only 7% of customers rated BerryLook as providing "Excellent" service. In stark contrast, 89% of customers gave BerryLook a "Bad" review.
But while the vast majority of online reviews related to BerryLook's practices are overwhelmingly negative, a handful of customers have had good experiences with the company.
Many of these positive customer reviews state that they were happy with the overall quality of the clothing items they purchased and that Berry is a legit retailer.
For example, one "Excellent" BerryLook review on Trustpilot states that their purchase "fits as expected" and "arrived as per sellers instructions."
Sitejabber has a remarkably similar ratio of positive to negative BerryLook reviews to Trustpilot. Of the 1,119 reviews on the site, only 119 customers gave BerryLook 5 stars. Meanwhile, a staggering 962 consumers gave BerryLook a 1-star rating. It is also worth noting that despite giving a 5-star review, some customers on Sitejabber had negative things to say about their experience.
Here's one example of a positive 5-star BerryLook review on Sitejabber: The customer reported that they would "highly recommend" BerryLook and that they've "been purchasing appliances from them for years and enjoy the quality of their products." BerryLook reviews such as these would lead customers to believe BerryLook is legit.
Despite there being a handful of positive reviews of BerryLook on these review sites, less than 10% of the reviews are positive and the majority of customers were in fact dissatisfied with their purchases.
Related: ᐅ Is Rodan + Fields Safe?
---
---
BerryLook Reviews: Negative
Due to the large percentage of negative reviews of BerryLook available online, it is understandable to be concerned about the question, "Is BerryLook a scam?"
And unfortunately, looking at the consumer alerts on the Better Business Bureau about BerryLook, as well as the reviews posted on various consumer websites, it is difficult to conclude otherwise.
Many BerryLook complaints pertain to the company's products being of poor quality. Some customers also mentioned that when they attempted to return an item to BerryLook, they could not locate a return address nor were they provided with one.
Others insist that BerryLook scams customers by promising them a refund for a returned item – and then that refund never comes.  
On the Better Business Bureau website, BerryLook has an F rating, and their listing features over 400 complaints from disgruntled customers spanning just the last 3 years. In fact, the BBB even opened an investigation in January 2019 into BerryLook's business practices due to the high volume of complaints against the company.
Most BerryLook complaints on the Better Business Bureau involve the following criticisms:
Products received were not the same as those shown on the website.

Shipments could not be tracked.

BerryLook missed the delivery deadline.

BerryLook did not honor refunds and returns.

Products are shipped directly from China without this fact being disclosed to consumers.
Worst of all, when the Better Business Bureau attempted to contact BerryLook about these BerryLook complaints, they received no response. It seems that the hundreds of negative customer reviews on the BBB website seem to confirm the findings of their investigation.
Is BerryLook legit? Or is BerryLook a scam?
One unhappy customer who was unable to get a refund from BerryLook stated that the company "would not give a full refund or exchange (unless I paid for it)."
Apparently, BerryLook also attempted to bargain with the customer and "offered…less than [a] 30% refund." Eventually, this BerryLook reviewer accepted a 50% refund but never received it.
Another customer was very unsatisfied with the quality of BerryLook's products. They were "hugely disappointed" and found that the clothes "were made of extremely poor quality materials and not worth the price."
---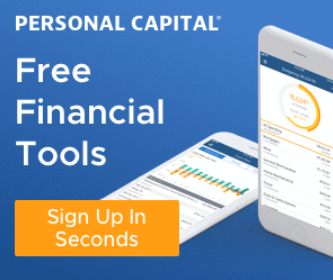 ---
Are BerryLook Reviews Negative Across the Web?
With such a large amount of negative feedback prominently featured on the Better Business Bureau, it's worth looking at other review sites across the web to see if there are similar BerryLook complaints elsewhere. As mentioned earlier in this article, the negative BerryLook reviews on BBB are unfortunately backed up by the reviews left on Sitejabber and Trustpilot.
For example, one BerryLook reviewer on Sitejabber said they were very disappointed in the company's customer service. The customer says they wish they had read reviews before ordering because the clothes they ordered didn't fit and when they went to return the clothing, they found there was "no return address anywhere." In the end, they concluded that BerryLook is a scam and advised others to "not order from this company."
Meanwhile, another BerryLook review on Trustpilot questioned whether or not BerryLook is a scam. The reviewer was extremely negative in their feedback, telling others "please do NOT order from this company", "the clothes are terrible", and "I think its Fraud."
Overall, customers across all 3 review sites question whether BerryLook is legit and say that BerryLook scams their customers out of money.
Popular Article: The Truth about Grove ePantry
---
---
BerryLook Reviews | Summary of Positive and Negative Reviews
Most of BerryLook's reviews are extremely negative, with only about 10% of reviews on the Better Business Bureau, Sitejabber, and Trustpilot websites speaking positively about BerryLook's clothing.
The handful of reviewers that actually had positive things to say about BerryLook shared that in their experience the clothes they ordered were of good quality, with reasonable delivery times and correct sizing.
Despite the pleasant experience featured in some positive BerryLook reviews, most customers still think BerryLook is a scam and question whether BerryLook is legit.
From our BerryLook review, we've surmised that:
BerryLook's clothing is low-quality.

Items are shipped directly from China without explicitly stating this to customers.

Shipping can take several months.

BerryLook does not provide a return shipping address.

BerryLook does not honor their refund policy.

BerryLook will ignore complaints, even when contacted by the Better Business Bureau.
When looking at the pros and cons collected from these BerryLook reviews, it's fairly clear to see that BerryLook isn't quite the company it claims to be.
---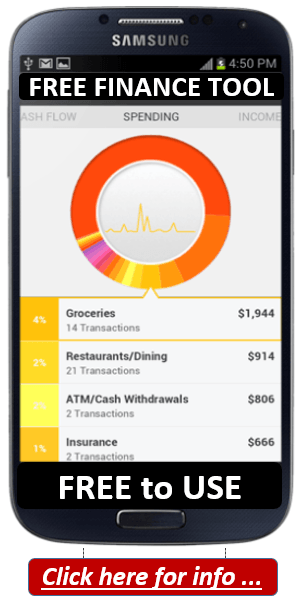 ---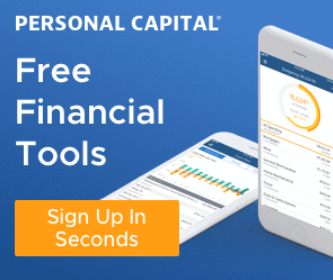 ---
What is BerryLook's Shipping Policy?
Due to the high volume of negative BerryLook reviews, it's worth examining the company's policies to see how they stack up against the common complaints made in customer feedback.
From a quick glance at the company's transparent shipping policy, it would seem BerryLook is legit. However, the company unfortunately does not follow its own policies when it comes to shipping. The key takeaways from their shipping policy are:
Deliveries over $69.00 are free.

"Super Savings" deliveries take a maximum of 12 days.

"Super Savings" deliveries to South America take a maximum of 15 days.

"Expedited Shipping" deliveries take a maximum of 5 days.

"Expedited Shipping" deliveries to Asia take a maximum of 7 days.
Sounds great, but these timeframes do not match up with the timeframes mentioned in BerryLook reviews, with many customers claiming they waited several weeks for their delivery.
---
What is BerryLook's Returns Policy?
BerryLook's return policy seems to also be an issue, with a number of BerryLook reviews suggesting that BerryLook scams customers by refusing to refund their products during the returns process.
The main points of BerryLook's returns process are:
You can return items if not entirely satisfied.

You can return items within 30 days of delivery.
Refunds are applied automatically within 7-15 business days.

Products must be in their original packaging.

Products must not be damaged.

Final sale, clearance, and swimwear items are ineligible for returns.

Cancellations must be made within 24 hours of ordering.
While these policies seem promising and straightforward, the actual picture painted by BerryLook's complaints suggests that the company is once again not following its own policies or delivering on its promises.
Read More: ᐅ ItWorks!– Is it a Scam or Weight Loss Greens and Body Wraps Really Work?
---
---
Conclusion: Is BerryLook a Scam?
So, is BerryLook legit? After closely examining BerryLook's complaints, reviews, and policies, it seems very likely that BerryLook is a scam. While a small percentage of customers may indeed receive a quality product within a reasonable timeframe, this seems to be a rare occurrence.
In addition, many customers complain that BerryLook scammed them by shipping different products than the ones they ordered.
There is also an abundance of complaints about unresponsive customer service representatives and no way to return items. And if a customer does somehow manage to return their items, they are often either ignored or offered a voucher as compensation instead of a refund.
As a result, there is a suspiciously large number of negative BerryLook reviews for a company that's only been around for 3 years.
Overall, this BerryLook review finds that BerryLook is a scam and should be avoided at all costs.
---
Image Sources:
https://unsplash.com/photos/R2aodqJn3b8

https://www.pexels.com/photo/photo-of-discount-sign-2529787/
---
---
AdvisoryHQ (AHQ) Disclaimer:
Reasonable efforts have been made by AdvisoryHQ to present accurate information, however all info is presented without warranty. Review AdvisoryHQ's Terms for details. Also review each firm's site for the most updated data, rates and info.
Note: Firms and products, including the one(s) reviewed above, may be AdvisoryHQ's affiliates. Click to view AdvisoryHQ's advertiser disclosures.
Summary
Reviewer
Review Date
Item Reviewed
Online Shopping Site – BerryLook
Author Rating
Item Name