---
What are the Average Financial Advisor Fees & Investment Fees Being Charged in 2021?
Most people understand the benefit of getting expert financial advice to help manage or invest their money. Firms that are experienced in wealth management and investing can often make a big difference in a person's overall financial future.
But when it comes to the financial planner fees and CFP fees that come along with that expert guidance, there can be a lot of confusion and trepidation.
2021 Typical Financial Advisor Fees
AdvisoryHQ News often receives questions from individuals related to fees for financial advisors, such as:
"How much does a financial advisor cost"?

"Where can I view a financial advisor fees comparison?"

"What are independent financial advisor fees in 2021?"

"How do I know I'm not overpaying past the average financial planning fees?
People try searching on "financial adviser fees" or "typical fees for financial advisors," but often the results can be confusing to sort through. That's why we try to help by clarifying investment advisor fees.
AdvisoryHQ News ranks the best advisory firms every two years in our Top Financial Advisors and Best Wealth Managers in the US & UK rankings. During that process, we gain a true overall picture of the average advisory fees for financial planning and investment management fees for those two years.
If you're planning to work with a financial professional in 2021, it's important to know what the average financial advisor fees are and what is considered high or low. Otherwise, you might end up paying more than you need to for financial advice.
This is an area where not doing your homework can result in paying hundreds or thousands more than the typical investment advisory fees. But for those additional advisory costs, you're not getting anything extra.
It's not unusual to be confused when looking over a website or brochure for an investment manager or financial advisor. If you're reviewing the wealth management fee structure for several firms, it can be challenging to compare "apples to apples."
Depending on the types of financial services you decide to get, there can be multiple types of fees attached, and financial advisory firms may use different names for the same types of fees.
What are the average asset management fees types?
You can expect to see the fees you pay for financial & investment guidance include the following:
Wealth management fees

Asset management fees

Financial management fees

Investment advisor fees

Money management fees

Managed account fees

CFP fees

Fund management fees

Portfolio management fees
There can also be a completely different type of wealth management fee structure from one financial advisory firm to another.
When searching on "investment adviser fees" or "fees for financial advisors," you may find some firms charging a percentage of assets under management, others charging a flat rate, and yet others with a mix of the two.
How do you make sense of it all?
That's what AdvisoryHQ is here to help you decipher. We take a close look at financial advisor fees from multiple firms around the United States and break down all the different types of costs for you, so you'll have a better idea of the average investment management fees to expect.
Financial Advisor Fees Comparison
You will find a financial advisor fees average and a wealth management fees comparison with highs and lows. This information will increase your financial know-how and prepare you for getting the best deal when negotiating investment advisory fees with a firm.
You'll want to read and bookmark this article before you sign up with a new investment manager or financial planner. Knowledge is power, and knowing the information below will help to ensure you don't end up paying more than you should for financial advisory fees.
See Also: How to Get Free Financial Planning Advice
---
---
How to Find Financial Management Company Fees for Comparisons
Most good financial management firms will have their financial advisory fees or investment fees and expenses listed on their website. This is actually a positive sign of transparency when you're comparing different financial advisors.
The standard way they present advisory fees is through a "fee structure."
To do a proper financial advisor fees comparison, you'll want to understand what a basic fee structure looks like and how to find it. That way you know you'll be comparing "apples to apples" when doing an investment management fees comparison to find the best firm to work with.
Locating the listing of fees for financial advisors on a firm's website is one of the first things you'll want to do in your search for a financial advisor to work with.
An average financial planning fees structure will be presented in a table or listing that will include two main columns:
The account balance or range of a client's assets under management

The corresponding percentage or flat rate that's charged annually in financial planner fees
Please note that this standard financial advisory fees table might not include additional fees, such as investment fees, which may be based upon the products you choose for your portfolio.
Some firms have begun using a "one-time package" structure instead of ongoing managed account fees. These are usually aimed at newer investors that might have limited assets to invest and that are just looking to get put on the right track.
These types of packages will usually include a review of a person's finances along with recommendations for a future financial strategy. They may or may not include ongoing financial management, and those that do typically have additional financial adviser fees added.
You'll generally find a firm's wealth management fees or money manager fees on their website under "fees," "info," "advisory fees," or possibly on the "FAQ" page of their site. Occasionally, advisory fees will also be listed on a firm's home page.
You can also reference a firm's Form ADV, which is a standard Securities and Exchange Commission (SEC) form used by investment advisors for registration with the SEC. This is a helpful way to find fees and do an investment fees comparison between financial advisors.
Once you have the details on the typical financial planner fees for a certain firm, you can compare their costs with the average investment advisory fees presented in this report below to see if a firm is higher or lower than average.
Sample Asset Management Fees Structure
The figures above are examples only and used to illustrate what typical fees for financial advisors and their structure looks like.
Please see the sections below for actual figures of average asset management fees, financial advisor fees, and investment fees.
---
Average Financial Advisor Fees & Costs | 2021 Report
To find out how much a financial advisor will cost you in 2021, click any of the links below to jump directly to the specific type of advisory fees that you would like to compare.
Financial Advisor Fees Breakdown:
---
AdvisoryHQ's Research Methodology to Determine Average Financial Advisor Fees
How did the AdvisoryHQ research team determine the average financial planning and investment advisor fees presented in this article?
To determine the typical asset management fees across different U.S. states, our research team spent time reviewing a broad range of investment advisor fees charged by multiple firms.
The team looked at typical money management fees across states in the Eastern, Western, Southern, Midwestern, and Northern regions of the U.S. In addition to location, the team also compared financial advisor fees averages based on firm sizes and investment fees based on financial and retirement planning services.
The team's objective was to identify the average, median, and typical financial planner fees charged across the investment and financial planning industry.
Please note that it is impossible for the team or any other team/firm to review the fees being charged by every wealth advisor that operates in the U.S., however, we feel our sampling gives an accurate picture of investment management fees averages.
In determining the financial advisor fee averages presented in this report, we used a random sampling approach in selecting the advisory firms whose fees were included in our dataset population.
The team's random sampling approach was based on a fundamental principle called equal probability of selection. When every financial advisor across the U.S. has an equal probability of being selected in a sample dataset, then that sample dataset will be representative of the entire financial advisory population.
This is similar to how election polls are conducted today, in which a set number of people (e.g., 1,000 people) are polled to get a national average.
Don't Miss: Do You Need A Financial Advisor?
---
---
Factors that Impact the Typical Investment Advisory Fees
There are a number of different factors that can impact the fee you'll pay a financial advisory firm. Whether you pay the lowest investment fees or the highest is not only dictated by the firm you work with, it's also based upon your financial circumstances.
Another factor that impacts wealth management company fees is the level of service or attention you desire. Some firms specialize in concierge treatment, which usually costs more, while others take a more automated approach to lower costs.
The following are some of the determining factors for investment advisor fees.
How Much Money Are You Investing?
Generally, fees for financial advisors are scaled so that the more money you're investing, the better deal you get on the fees. Those that are investing less than $500,000, for example, can expect to pay a higher fee (in most cases) percentage-wise than someone investing $5,000,000.
What Types of Services Do You Want?
Often, you'll get a choice of options that will impact the overall money management fee you'll pay. For example, you might choose to have just a financial plan put together, and that's it. Or you might decide you'd like the firm to handle the implementation for you.
Managed account fees will, of course, be higher than if you're taking a "do-it-yourself" approach. For higher net-worth individuals, firms also offer special concierge-type financial services that are paid for as needed or via a retainer structure.
Some of the add-on services that will increase the average investment management fees charged are tax guidance, a risk assessment including insurance policies, or coordination with another professional like your accountant.
How Complex Are Your Finances?
Typical financial advisor fees average higher the more complex your finances are. If you own several pieces of property and your own business, you'll most likely pay more in advisory fees than a couple that only owns one house and is just starting their investment journey.
Typical 2021 Fees for Financial Advisors Comparison
What Do You Get for the Money Management Fees You Pay? Is it All-Inclusive?
The typical financial advisor fees that you'll pay will cover basic services and managing of your portfolio, but won't cover some charges, such as those having to do with certain products within your portfolio.
Here are what fees for financial advisors typically cover:
Financial plan

Guidance on how to achieve your financial plan

Ongoing financial management with semi-annual or annual reviews and adjustments
These are fees that are typically added to the money manager fees:
Fees for ETFs or Mutual Funds (commissions, 12b-1 fees, load fees)

CPF fees for more active portfolio management

Additional services fees (business or CPA services or online account management tools)
According to Investopedia, if you have mutual funds or ETFs in your portfolio there are some of the typical additional charges beyond your standard fund management fees that you can expect.
Load Fees: Load fees are charged on mutual funds as a way to compensate the broker that sold the investment and are generally between 3.0 and 8.5%.
Brokerage Commissions: Rather than load fees, ETFs will typically have a per trade broker commission, which ranges between $8 to $10.
Related: Fee-Only vs. Fee-Based Advisors
---
All-in-One Change Management Tools
Top Rated Toolkit for Change Managers.
Get Your Change Management Tool Today...
---
Investment Management Fees | Percentage of AUM (Asset Under Management)
When you're doing a financial advisor fees comparison, you'll find that the most common fee structure imposes charging an annual percentage of your assets under management.
You'll often see this in financial management company fees charts listed as "x%/AUM." It's pretty straight forward as far as fees structures go. For instance, if the total assets you have a financial advisory firm handling is $500,000, and they charged 1.2% AUM, your annual fee would be $6,000.
One detail to check when doing a wealth management fees comparison with firms charging a percentage of AUM is how they prorate or handle the advisor fees when your total assets under management change, either increasing or decreasing.
Since this is the most common method for charging portfolio management fees, firms have a standard method they use for the adjustment. Still, it's good for you to know ahead of time, so you'll understand how the average advisory fees can change as AUM changes.
How the prorating of these fund management fees are handled may factor into your timing decision for increasing or decreasing the amount of money you have a financial firm managing for you.
What are the average investment management fees for a percentage of assets under management? In the table below, we've averaged the last three years, to give you an idea of typical wealth management fees across the United States.
These average investment advisory fees were documented based on a random sampling of a wide range of wealth advisors, RIAs, certified financial planners (CFPs), and asset management firms.
Average Financial Advisor Fees (AUM)
| | | |
| --- | --- | --- |
| Investment Amounts | Average Advisor Fees (%) | Annual Advisor Averages |
| $50,000 | 1.18% | $590 |
| $100,000 | 1.12% | $1,120 |
| $150,000 | 1.09% | $1,635 |
| $250,000 | 1.07% | $2,675 |
| $500,000 | 1.05% | $5,250 |
| $1,000,000 | 1.02% | $10,200 |
| $1,500,000 | 0.94% | $14,100 |
| $2,000,000 | 0.91% | $18,200 |
| $2,500,000 | 0.88% | $22,000 |
| $5,000,000 | 0.84% | $42,000 |
| $7,500,000 | 0.77% | $57,750 |
| $10,000,000 | 0.69% | $69,000 |
| $20,000,000 | 0.65% | $130,000 |
| $30,000,000 | 0.59% | $177,000 |
% of Assets Under Management
As you can see, financial planner fees usually range from 0.59% to 1.18% using the percentage of the AUM fee method. The lowest investment fees are for the higher end investments in excess of $10 million.
The average asset management fees presented above closely correlate with Investopedia's typical fees for financial advisors for a percentage of AUM, noted in their 2020 article, "What Fees Do Financial Advisors Charge?", which states that a typical financial planner fee would be 1.0% of AUM for an account of one million dollars.
CFP fees for those investing at the low end of $50,000, pay on average 1.18% per year, or $590.00. While most affluent see the lowest investment advisor fees, at 0.59%, or $177,000 per year, on accounts with $30,000,000 in assets being managed.
 AdvisoryHQ Financial Advisor Fees Average
The average financial advisor fees presented in this comparison report reflect administrative fees (record keeping, accounting services, trading, etc.) and overall management costs (ongoing due diligence, monitoring, tax management, portfolio rebalancing, ongoing investment advice, and financial planning).
However, the fees above do not cover expenses for any mutual, index, or exchange-traded funds you may own within your account.
According to Bloomberg News, below are additional fees that you might end up paying for mutual/index funds and exchange-traded funds (ETFs) within your account.
Actively managed mutual funds:65% of the value of the fund per year for bond funds and 0.89 percent for equity funds.
Index mutual funds: 12% of assets per year for equity funds and 0.11% for bond funds.
Exchange-traded funds: 5% of assets (average expense ratio for U.S. non-leveraged ETFs)
The U.S. Security and Exchange Commission also lists potential CPF fees associated with mutual funds and ETFs. In addition to the above, they mention the following:
Redemption Fee: Charged when investors sell shares within a certain timeframe of purchasing them. The SEC caps this at 2%.
Exchange Fee: Charged by some mutual funds when investors transfer their investment to another fund within the same family of funds
Popular Article: How to Find a CFP You Can Trust
---
---
Typical Financial Planner Fees | Fixed/Flat Rate Based on AUM
When doing an investment fees comparison, the flat rate, or fixed, fee-based on AUM is similar in cost to the percentage. But rather than basing your wealth management fees structure by percentage, you'll have the fee rounded to a fixed fee bracket.
Using a flat rate portfolio management fees structure rather than a percentage can either cost you more or less in your overall advisory fees. It depends upon whether you're at the low end of the range or the high end of the flat fee bucket.
You'll want to fully evaluate the fixed advisory fee and how it compares to the calculated percentage when you take your AUM into consideration.
Converting to whole dollar figures when comparing average advisory fees that firms charge can often make it easier to consider one firm that is charging a flat rate vs. another charging a percentage.
Flat rate financial planner fees usually range from $7,500 (if you have between $1 to $499.99 to invest) up to $55,000 (if you are investing over $7.5 million).
Here is a table and graph-based upon our research of the average financial planning fees when done as a fixed rate based upon assets under management.
Average Fixed Fees (Annual Fees Per AUM)
 Typical Investment Advisory Fees – Fixed
Investment Management Fees Comparison | Percentage vs. Fixed
Let's take three examples below of different AUM figures and calculate the wealth management fees comparison between percentage and fixed-rate averages.
Average Annual Investment Fees | AUM of $62,000
Percentage-based: $731.60

Fixed-rate: $7,500
Average Annual Investment Fees | AUM of $1,200,000
Percentage-based: $12,240

Fixed-rate: $12,500
Average Annual Investment Fees | AUM of 7,600,000
Percentage-based: $58,520

Fixed-rate: $55,000
When looking at the comparison of percentage or fixed financial management fees based on AUM averages, the smaller account you have to manage, the more you'll save with a percentage-based rather than flat-rate fee schedule.
However, individual investment fees can vary by firm, so it's important to compare them once you have selected a few financial advisors to review.
Percentage vs. Fixed Financial Advisor Fees Comparison
---
Average Financial Advisor Fees | Per Hour
Another fee structure that's used by financial advisors is charging by the hour, based upon the time they spend managing your account, rather than the value of your assets under management.
If you're doing a wealth management fees comparison and find everything looks out of reach, a firm that charges hourly may be a more affordable option.
Typically, the firms that use the hourly rate for their asset management fees are open to servicing all income levels and charge hourly in order to make wealth management affordable for all types of clients at different asset levels.
This allows people to buy only the time they need for financial guidance, and work on their finances a little bit at a time as is comfortable for their budget. Hourly money manager fees can also be a good option if all you need is help with one particular financial issue.
Average hourly investment advisor fees can vary according to geographical location, but the typical range is between $120-$300 an hour.
Here are two examples below for money management fees from different parts of the United States.
Remedios Financial Planning in San Francisco, CA charges $300 per hour for financial planning. They offer clients two different approaches:
Limited Scope Engagement: Focusing on cash flow, savings ability, review of an investment portfolio, and plan of action. This typically takes 6-10 hours ($1,800-$3,000).
Deeper Dive: Provides a more detailed look at your financial picture, including retirement, education funding, purchasing a second home, etc. This typically takes between 14-20 hours ($4,200-$6,000), depending upon complexity.
Jim MacKay Financial Planning in Springfield, MO has by-the-hour investment advisor fees of $225 per hour for a wide range of financial planning activities from estate planning to portfolio risk/reward analysis.
They also offer ongoing services for a quarterly flat fee, which is common with firms offering hourly financial advisory fees. Typically, the hourly rate is charged for one-time services, whereas the flat or percentage rates are charged for ongoing management.
What types of services might be a good fit for by-the-hour managed account fees?
A debt management strategy

A financial plan

Estate planning

Portfolio health review

Investment advice

Retirement planning strategies

Structuring tax strategies

Social Security strategies

Review of investments in a 401(k)

Discussing major life changes

Investment review for do-it-yourselfers
An hourly rate for investment management fees makes sense if you're not planning to form an ongoing relationship with an investment firm, but rather just need help on a specific item. 
If you want someone to work with you in an ongoing capacity on your financial and investment management, then hourly may not be the lowest investment fees in the long run. In that case, a flat rate or percentage arrangement may save you money.
Read More: How Expensive are Financial Advisors?
---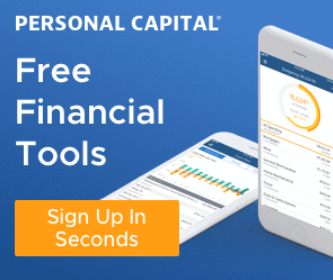 ---
Average Financial Advisor Fees | Annual Retainer
The annual retainer is somewhat similar to the flat rate by AUM, except it is not only based on your investable assets, but also on the complexity of your finances.
When comparing the financial advisor fees average between a percentage or flat rate of your AUM with an annual retainer, you need to take into consideration the type of services you want, because an annual retainer can potentially give you access to more services that the firm offers.
For example, Lawrence Financial Planning in Tampa, FL charges an $8,000 annual retainer for new clients and explains that clients "have access to us throughout the year for financial assistance you may need."
Average financial planner fees usually range from $6,000-$11,000 a year for a retainer, depending on the financial advisor, location, and the complexity of your financial management needs.
Firms that charge their financial advisor fees average as a retainer are usually looking to form long-term relationships with clients. This has an advantage if you're looking for an advisor that can help you grow your wealth for years to come.
---
Asset Management Fees | Package Fees
To offer an easy "one-stop-shop" for financial management and make it simple for people of all income levels to invest, you'll see packages for financial planning that group-specific services together for one flat fee.
There is no standard financial advisor fees average for packages because financial advisory firms will design packages distinct to their clients, services that the firm offers, and the complexity of their work.
The package fee structure can be the most difficult to use for making a financial advisor fees comparison because the packages differ so much between firms.
To give you an idea of what you might pay for a "package deal" when it comes to financial management, let's take a look at some package financial planner fees from Merit Financial Partners, LLC, located in CT and NY.
Comprehensive Financial Planning: $2,000 – $4,500

Retirement Road Map: $1,500 – $2,500

Asset Allocation/Portfolio Review: $800 – $1,200

Tax Planning: $1,100 – $1,800 

College Planning: $275 – $1,500
New investors or those looking only for specific one-time services may find package fees for financial advisors more comprehensive and affordable than other types of advisory fees.
---
Money Management Fees | Hybrid Fee Structure
It's not unusual to see financial advisory firms utilizing more than one fee structure. By offering a choice of how clients pay their wealth management fees, firms can gain more business from a wider variety of investors.
This "hybrid" model could offer clients a choice between hourly investment fees and using a percentage of their AUM. It that case, the fee structure may change based upon the types of services you want.
An example would be Mainstreet Planning, a financial advisor with five offices throughout the U.S. The firm uses both hourly financial management fees for topic-specific help and package fees for more full-service needs.
Investment Fees Comparison Example | Mainstreet Planning
If you're working with a firm that has hybrid investment advisor fees, you'll want to compare and contrast each fee structure and potential AUM values before you commit to one or the other. This ensures you're getting the option with the lowest investment fees.
Related: How to Find a Financial Planner
---
---
Average Financial Advisor Income Per Client (AUM)
How much does a financial advisor make from their clients' typical wealth management fees?
It can vary according to whether they are a fee-only or a fee-based advisor (see below), and how many services they are providing, but industry averages for the annual income earned per client are in the following table.
| | | |
| --- | --- | --- |
| Investment Amounts | Average Fees (%) | Annual AUM Income |
| $50,000 | 1.18% | $590 |
| $100,000 | 1.12% | $1,120 |
| $150,000 | 1.09% | $1,635 |
| $250,000 | 1.07% | $2,675 |
| $500,000 | 1.05% | $5,250 |
| $1,000,000 | 1.02% | $10,200 |
| $1,500,000 | 0.94% | $14,100 |
| $2,000,000 | 0.91% | $18,200 |
| $5,000,000 | 0.84% | $42,000 |
| $7,500,000 | 0.77% | $57,750 |
| $10,000,000 | 0.69% | $69,000 |
| $20,000,000 | 0.65% | $130,000 |
Table: Average Financial Advisor Income Per Client (AUM)
What is the Difference Between Fee-Only and Fee-Based Financial Advisors?
Financial advisors are generally fee-only or fee-based, and this is an important distinction and may impact the recommendations they make or the average financial advisor fees that you're charged. Here is an overview of each type.
Fee-only: Fee-only financial advisors are only paid in client fees and do not accept commission from 3rd-party companies that sell financial products. This type of financial advisor garners a certain level of trust due to avoiding some conflicts of interest.
Fee-based: Fee-based advisors earn money from client fees and may also accept commissions for sales of financial products. Due to the inherent conflict of interest, many fee-based advisors are fiduciaries, legally obligated to act in a client's best interest.
---
How to Reduce Your Investment Management Fees
Many people wonder how they can reduce their typical financial advisor fees while still getting the benefit of good financial guidance. Another popular question is whether there is an IRA management fees deductible you can take on taxes.
Next, we'll go through tips for reducing investment fees and expenses related to financial management and what current tax deductions are available for IRA fees.
Here are a few strategies for reducing your average advisory fees.
Use a Robo-Advisor
A cheaper way to get investment help is to use a robo-advisor. These are automated and based upon things like AI and machine learning.
While you won't get any human interaction or the benefits that come with years of hard-earned advisory experience, you will pay significantly less in financial planner fees.
Robo-advisors are accessed via an online interface, and they use an automated investment algorithm and advanced software to help you build and manage an investment portfolio.
Typical robo-advisor fees range between 0.25% and 0.50% of your account balance per year.
Take a DIY Approach to Investment Management
If you just need someone to get you started down the right financial path, and then you can take it from there, a do-it-yourself approach to the management of your portfolio will help you reduce asset management fees.
Many financial advisory firms will price their financial planning services and wealth management services separately. This allows you to choose how much help you need and pay accordingly.
For example, if you only need advice on how much and where to invest your assets to best match your financial goals, but can manage those investments yourself, you can save by using hourly or package flat rate advisory fees.
Having an advisor put together a financial plan for you that you then implement on your own offers a significant discount from an overall ongoing management fee model.
Shop Around
The best way to ensure you're getting the lowest price possible is to do an investment fees comparison between companies. Make sure you're taking into consideration the type of fee structure used – percentage, flat rate, package, hourly – and calculate out the dollar amounts.
You'll also want to take the services you're receiving into consideration, so you're not directly comparing a cheaper price with far fewer services to higher investment fees that offer more robust management.
It's good to get at least 3 to 5 firms for a thorough investment management fees comparison to make sure your bases are covered both for the services you need and the best value for your money.
IRA Management Fees Deductible
Investors that used to rely on deductions to help offset investment and money manager fees had some bad news when the Tax Cuts and Jobs Act came into effect in 2018. The new tax law eliminated the deduction for investment expenses.
According to the IRS, "Investment fees, custodial fees, trust administration fees, and other expenses you paid for managing your investments that produce taxable income are miscellaneous itemized deductions and are no longer deductible."
There may be hope on the horizon, however, because the portfolio management fees and IRA management fee deductible is only currently eliminated through 2025, so there's a chance it could come back.
Even though you can't currently take an IRA management fees deductible, a good financial advisor can often help you find other areas of savings on taxes.
---
Wealth Management Account Minimums
As part of their offerings, wealth management and financial advisory firms normally require a minimum account size. The minimum new account size varies widely across the wealth management industry.
Some wealth managers require a $3,000,000 investable asset minimum. Others are much lower and only require $150,000.
There are also advisors that work with all income levels and may have very low or zero account minimums for their services.
Online asset managers (i.e., robo-advisors), on average, require an extremely low minimum account size. However, they do not provide the human touch, comprehensive services, and customized relationship approach provided by your regular wealth management firm.
So, depending on the asset manager you choose, you can expect a minimum account size requirement starting from $0 (robo-advisors) and reaching as high as $10,000,000 (highly exclusive wealth managers).
A wealth advisory firm's account minimum is one of the first things you'll want to check so you don't waste time comparing fees for financial advisors that aren't a good fit for your asset level.
Don't Miss: Top Financial Advisors and Best Wealth Managers in the US & UK
---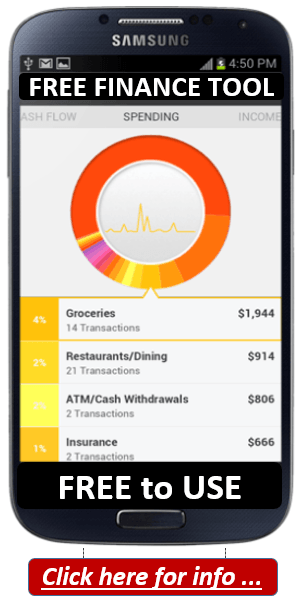 ---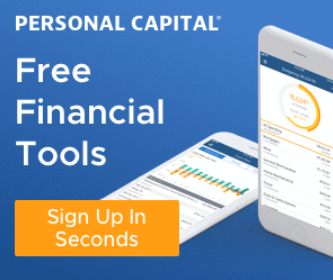 ---
Conclusion | 2021 Average Financial Advisor Fees Comparison
Investment and money management fees have been fairly steady over the past few years. The biggest changes we've seen are reflected in firms adding additional choices for clients when it comes to average investment management fees.
Financial advisors have become more creative in how management company fees are presented. While using a percentage of assets under management is still the most popular fee structure, firms are now offering more packages, hourly, and hybrid options.
This is a benefit for those people that want to invest and get financial guidance but may not have a large amount to start off with. Choices like hourly and package financial planner fees allow investors to get started with an expert for a lower upfront cost.
This is a positive development and one that encourages competitive pricing when it comes to the average investment advisory fees.
With all the different fee options you have, the most important thing is to compare investment and fund management fees carefully, considering all add-on fees and the services you get so you can find the best fit for your unique needs and also the best deal for your wallet.
Many firms offer a free initial consultation, so if you want to save yourself some research time, you can ask them directly about their average investment advisory fees.
---
Image Sources:
https://pixabay.com/photos/calculator-calculation-insurance-1044173/

https://unsplash.com/photos/EMPZ7yRZoGw

https://pixabay.com/photos/coins-currency-investment-insurance-1523383/

https://pixabay.com/photos/savings-budget-investment-money-2789153/

https://www.mainstreetplanning.com/services/money-roadmap/
Additional sources:
https://www.investopedia.com/articles/investing/102915/why-are-etf-fees-lower-mutual-funds.asp

https://www.investopedia.com/ask/answers/091815/what-fees-do-financial-advisors-charge.asp

https://www.sec.gov/reportspubs/investor-publications/investorpubsinwsmfhtm.html#Fees
If you have any questions about this AdvisoryHQ article, don't hesitate to email us to let us know: Contact AdvisoryHQ today.
---
---
AdvisoryHQ (AHQ) Disclaimer:
Reasonable efforts have been made by AdvisoryHQ to present accurate information, however all info is presented without warranty. Review AdvisoryHQ's Terms for details. Also review each firm's site for the most updated data, rates and info.
Note: Firms and products, including the one(s) reviewed above, may be AdvisoryHQ's affiliates. Click to view AdvisoryHQ's advertiser disclosures.