---
What is Life360? | What You Need to Know about the Family Tracking App
---
Chances are, you've already heard about Life360. This technology company has recently been featured on a number of high-profile news and entertainment sites such as Wired and Business Insider. In fact, it's even been the subject of more than a couple of viral TikTok memes!
However, you're probably still left wondering, "What's Life360 all about?". In this Life360 review, we're going to take a closer look at the popular family tracking app.
What's Life360 Like for Users?
The Life360 app for iPhone and Android is a real-time location-sharing app. Users can create private groups of people called "circles", wherein each member of the group shares their location in real-time with other users.
Users most commonly use the app to keep tabs on members of their family. In addition to showing each group member's location in real-time, the popular family tracking app can even show users where their family members have stopped along the way!
The app also offers popular driving safety features such as roadside assistance, real-time speed monitoring, and crash detection.
Life360 is designed primarily for families. On the company's website, the family tracking app claims that it is on a mission to "bring families closer together".
Life360 uses family circles to keep track of where family members are.
What's Life360's History?
Life360 was founded by Chris Hulls in San Francisco a little over a decade ago. The very first version of the app was introduced on the Google Play store in 2008 after Hulls won a Google developer challenge and received funding of $250,000.
Since its initial launch, the Life360 app for iPhone and Android has experienced rapid growth. On its website, Life360 claims to have millions of users across 140 different countries.
Our Life360 app review will highlight what customers across the Internet are actually saying about this popular family locator app.
We'll also look at some important questions people are asking about Life360 such as:
What are the features of the Life360 free app and is the premium version of the Life360 app for iPhone and Android worth the money?

What are customers are saying about Life360 online and what do Life360 reviews say on social media and popular review websites?

Is Life360 safe to use?

Is Life 360 a scam?
See Also: Should TomTom be Your Next GPS Navigation System?
---
---
Life360 Family Locator Review on Social Media
As we mentioned above, the Life360 free app was first introduced back in 2008, so it has been around for quite a while. During that time, this popular family tracking app has amassed a substantial following on various social media channels. Life360 has over 16,000 followers on Twitter and around 150,000 fans on Facebook.
In addition, they've got a pretty big following on Instagram and are also active on LinkedIn.
Facebook reviews are usually an excellent way for consumers to gauge how good a product or service is. So according to Life360 reviews on Facebook, is this the best family locator app on the market? Let's take a look at some of the Life360 app reviews from their Facebook page to find out.
The first thing to note is that the majority of Life360 reviews on Facebook are overwhelmingly positive. Customers who have left a Life360 review on Facebook have rated the family tracking app 4.7 stars out of 5 on average.
That's pretty impressive by any standards, but let's dig a bit deeper and see what people are actually saying about the Life360 app for iPhone and Android.
Life360 reviews on Facebook that are Positive
 Most of the Life360 reviews on Facebook recommend the app. For example, one customer who left a recent Life360 review on Facebook said:
"I highly recommend this app. It's accuracy is way better than even find my iPhone. I lost my phone while riding atv's one evening and was able to pinpoint the exact location where my phone was lost."
Another user's Life360 review seems to indicate that the app might indeed be one of the best family locator apps on the market. She was gushing in her praise of the Life360 app for iPhone and Android, stating that:
"My husband was in a motorcycle accident alone and the app alerted us and we received a call letting us know. Then we were able to figure out what hospital he was at by his location. I truly believe it saved his life."
Life360 reviews on Facebook that are Negative
However, recently there appears to be a growing number of Life360's Facebook followers that are less than satisfied. One person who recently left a Life360 app review stated that:
"My son drove to NYC from Saratoga Springs NY all day it told me he was unavailable. When i texted him to check in it showed me his location. But no driving info or location on the way there or the way Home. Guess i will cancel the premium service. I'm not going to pay for something that doesn't work."
Another customer who shared a Life360 family locator review did not have a problem with the family tracking app itself, but she was less than impressed with the company's customer service:
"I have never experienced such bad customer service in my [life]… I wouldn't go back to them now if they offered me Life360 for free for the rest of my life."
 Don't Miss: Best Alternatives to the Tile App
---
---
Life360 App Reviews on Third Party Review Sites
While the company's Facebook reviews were largely positive, Life360 reviews on other websites tell a much different story. When we moved away from Life360's social media channels, we found a different view of this company.
Life360 App Reviews on Sitejabber
After having a quick look at some of the reviews on Sitejabber, it would appear that Life360 may not be the best family locator app on the market after all. In fact, some of the 405 Life360 app reviews left on this site are shockingly bad.
Reviews are so critical on Sitejabber that the family tracking app only has a satisfaction score of 1.79 out of 5. And in the past year, less than one in five Life360 app reviews from consumers has been positive.
Some customers noted that the app negatively affects their phones' functionality. For example, one customer who provided a Life360 app review said the following:
"I have been using this app for 2 years and every time it updates my whole phone seems to freeze up at random points and turn off! Also I found out its been using up my data plan even when the app isn't being used!!"
Even more alarming, some reviewers were concerned that the app was recording them as being in locations they had not been to. Others even said that this family tracking app was causing trust issues in their relationships! For example, one of the most critical Life360 app reviews stated:
"My daughter was at home next to me and the location said she was 8 miles away. I have officially deleted the app and our relationship has gotten so much better."
This is clearly at odds with the company's mission statement to "bring families closer together".
Life360 App Reviews on Trustpilot  
Life360 reviews that customers have left on the popular review site Trustpilot are not very flattering to the family tracking app either. While there are only five Life360 reviews on Trustpilot, the app has a pretty miserable score of 3 out of 5 stars.
Related: What is the 5miles App?
---
All-in-One Change Management Tools
Top Rated Toolkit for Change Managers.
Get Your Change Management Tool Today...
---
How Much Does the Life360 App for iPhone and Android Cost? | Is there a Life360 Free App?
Many potential customers want to find out whether there is a free version of the Life360 app for iPhone or Android. The good news is that there is a Life360 free app available for both IOS and Android.  
Life360 Free App vs. Premium App
A Life360 review wouldn't be complete without comparing the features of the Life360 free app with the premium version. When consumers search for a Life360 app review, they want to find out exactly what they would be getting for their money.
First, let's take a quick look at what you get when you download the Life360 free app. The following features are available on the free version of the family tracking app:
Location Sharing

2 Place Alerts

Location ETA

Family Driving Report

Help Alert

2 days of Location History

Battery Monitoring
Customers get a couple of additional features when they upgrade to the paid version of Life360. Instead of just 2 place alerts, customers get unlimited place alerts.
In addition, priority customer service is also included.
Here's the list of premium features in full as provided on the family tracking app's website:
Location Sharing

Unlimited Place Alerts

Location ETA

Family & Individual Driving Reports

Help Alert

30 days of Location History

Battery Monitoring

Priority Customer Support
The premium version of the Life360 app for iPhone and Android is available to use for just $4.99 per month. Based on the information above, you can decide whether it is worth the upgrade.
Popular Article: How Does GrubHub Work?
---
---
Is Life360 Safe? | Is Life360 a Scam?
In this section of our Life360 review, we're going to look at two of the main questions that people looking for the best family locator app are asking:
Is Life360 safe?

Is Life360 a scam?
When conducting our research into whether Life360 is safe or a scam, we came across a number of additional issues that customers had with the family tracking app.
Is Life360 Safe? | Does Life360 Sell Personal Data?
One of the major issues that we found concerned customers' privacy and how Life360 passes user data on to third parties.
Is your personal information safe with Life360?
The best way to ascertain if this is true and if Life360 is a scam is to read their policies as well as their terms and conditions.
Reading Life360's privacy policy reveals that they do in fact share user data with various third parties, one of which is Arity 875 LLC. Arity is one of Life360's partners which provides them with "driving analytics behaviour services".
The privacy policy goes on to state that Arity may use this information to:
"Calculate discounts, rewards or pricing offers by third parties such as insurance companies."
"Perform various profiling activities in order to produce a score which may predict the level of driver riskiness."
"Develop its risk predictive models for its own analytics purposes."
This is not evidence that Life360 is a scam. The information is freely available in Life360's privacy policy and seems to conform to industry standards on privacy and security. However, users should nonetheless be vigilant. Arity may use the data Life360 passes on to calculate insurance premiums, and this is a legitimate concern for many users of the family tracking app.
Read More: Review of OfferUp App Features & Benefits
---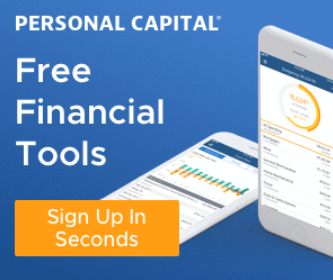 ---
Life360 Review Conclusion
If you're looking for the best family locator app and you're thinking of downloading Life360, there are a couple of things you have to consider.
First, Life360 reviews are quite a mixed bag, depending on which website you consult. If their social media channels are anything to go by, the majority of customers appear to be satisfied.
However, when we dug a little deeper and consulted third-party websites such as Sitejabber and Trustpilot, many of the Life360 reviews left by customers were very critical of the family tracking app. More than one Life360 family locator review complained that the app had caused relationship problems and trust issues.
On top of this, you'll have to consider whether you would be comfortable with Life360 passing information about your family's driving habits on to third parties.
As we revealed above, one of these third parties that Life360 works with may pass information collected by the family tracking app to automotive insurance companies. This could potentially have negative consequences for Life360's users by impacting the price they pay for insurance premiums.
When taking all of the above into account, we've determined that Life360 is not a scam and is (for the most part) safe to use. However, if you are concerned about privacy issues, you may want to consider other family tracking apps that are available on the market. Thanks for reading!
---
Image sources:
https://www.life360.com/intl/intl-features-location-safety/

https://pixabay.com/illustrations/hacker-hacking-cyber-security-hack-1944688/
---
---
AdvisoryHQ (AHQ) Disclaimer:
Reasonable efforts have been made by AdvisoryHQ to present accurate information, however all info is presented without warranty. Review AdvisoryHQ's Terms for details. Also review each firm's site for the most updated data, rates and info.
Note: Firms and products, including the one(s) reviewed above, may be AdvisoryHQ's affiliates. Click to view AdvisoryHQ's advertiser disclosures.
Summary
Reviewer
Review Date
Item Reviewed
Shopping (Reviews) - Life360
Author Rating
Item Name