---
Should You Take a Chance Buying or Selling on the Mercari App?
---
Mobile apps have made our lives much easier in many ways. Need to check the weather forecast? Just pull up an app. Want to sell some clothes that you don't wear anymore? You can do that on an app too.
The Mercari selling app claims that it makes selling your unwanted items as easy as uploading a few pictures and a description. In this Mercari app review, we'll discuss if you can really clean out your closet or attic right from your phone.
We'll also look at buying on the Mercari app. Is it true that bargain hunters can shop all kinds of unique products, and find discounts on new retail items from major brands like Nike and Coach?
Lastly,  just how safe is it to use Mercari? Is the Mercari app legit or do you have to worry about scammers? You may have heard stories about Mercari complaints online and wondered if it was worth it to try this mobile app at all.
We've taken a deep dive into all of this, as well as many Mercari app reviews on both the Apple App Store and Google Play, to bring you answers.
Mercari App Review | What is Mercari App?
In this AdvisoryHQ Mercari app review, we'll go through burning questions like:
What is the Mercari app?

Is the Mercari app free?

How do you get your money from Mercari?

Is the Mercari app legit and safe?

What do users say in Mercari app reviews?

What is the Mercari selling app rated in app stores?
Before you start buying or selling on the Mercari selling app, it's important to know what you're dealing with, so you don't get scammed!
See Also: Review of OfferUp App Features & Benefits
---
---
What is The Mercari App?
If you're not familiar with Mercari, you might ask, "What is the Mercari app?" It's a mobile app that was released in 2013 as an online marketplace connecting buyers and sellers.
The idea behind the technology is that you can use the Mercari app to list products that you want to sell, then once they're sold, you just ship the item to the buyer and get paid. It's designed to be an easy process for both the buyer and the seller.
The company behind the Mercari selling app is headquartered in Japan and also has offices in the United States.
Some in the US may still wonder, "What is the Mercari app?" because they're more familiar with other online marketplaces, like eBay. But according to Wikipedia, in Japan, 94% of people shopping online marketplaces use the Mercari selling app.
---
Is the Mercari App Free?
Do you have to pay anything to use the Mercari selling app? Our Mercari review found that for shoppers, there is no cost to use the app. For sellers, the Mercari app is also free to use for listing items.
However, although sellers can list as many products as they'd like for sale in the Mercari app for free, once an item sells, there is a flat 10% fee. You also have to pay to ship the item to the buyer.
The fact that the company is upfront about the seller fee and allows listings for free is a positive sign for those asking, "Is Mercari app legit?"
In certain Mercari complaints that we've seen online, sellers have complained about a $2 fee when they want to immediately transfer funds to their debit card.
If you want to transfer your money for free from the Mercari selling app to your bank account, you can do a direct deposit transfer that takes 2-5 business days for amounts over $10. If it's less than $10, there is a $2 fee.
Don't Miss: Hollar Shopping Reviews & Hollar App Reviews
---
---
How Do You Get Your Money from Mercari?
A common question we found when researching for this Mercari app review was from users asking how they get their money from Mercari when an item sells.
There are a number of steps to go through, which causes some users to wonder, "Is the Mercari app legit?" because they have to wait so long to get paid. There are also Mercari complaints related to not getting paid because a customer said they returned an item, but it was never received by the seller.
So, how do you get your money from Mercari? Here is the process when using the Mercari selling app:
You have 3 business days to ship an item to the buyer after it sells

You confirm the shipment to Mercari

The buyer has 3 business days to confirm receipt and give you a rating

You have to rate the buyer as well

Once you rate the buyer, the money (minus the 10% fee discussed above) is put into your account

You can use the money to shop on the Mercari app or transfer it to your bank account or debit card
We'll go through Mercari app review ratings next.
Related: Is the Wish App Legit & Safe? A Scam?
---
All-in-One Change Management Tools
Top Rated Toolkit for Change Managers.
Get Your Change Management Tool Today...
---
Mercari App Review | Mercari Complaints & Praise
When you first see the ratings on the Apple App Store and Google Play, you might no longer wonder, "Is Mercari app legit?" because both ratings are very good.
Apple App Store has a Mercari app review count of 780,000+, and its rating is 4.8 out of 5.

Google Play has a Mercari app review count of 209,500+, and its rating is 4.5 out of 5.
We have taken a deeper look into these app reviews to bring you some of the common Mercari complaints and praise. Is the Mercari app legit? We'll learn more below!
Mercari App Review | What Do People Like?
Overall, when discussing the Mercari selling app itself, users say that the app works well and makes it easy to buy and sell things online.
In one Mercari app review, the reviewer said they had an item listed on eBay for 6 months, and within an hour of posting it on the Mercari selling app, it sold.
Main areas of praise from Mercari reviews are:
Easy app to install and navigate

Does not have any ads

Most transactions go smoothly

Prices are cheap

The selling process is easier than in other online marketplace apps
Mercari App Review | What are Common Mercari Complaints?
When giving a review about the Mercari app itself, most users didn't have any major problems. There were just a few issues mentioned, like a delayed messaging system, or that saving a listing draft didn't save photos.
What is the Mercari App?
One user did mention the Mercari selling app crashing, but we didn't see this as a problem mentioned by many other users.
Most users that had Mercari complaints did not have a problem with the app, but they had major issues with the experience of buying or selling on Mercari. They also mentioned terrible customer service from the company.
Main Mercari complaints in the app reviews are:
Bad customer service

Experience can be hit or miss due to it being a public marketplace

No help if you have a problem with a buyer or seller

Orders being canceled with no reason

Too many scammers on the service
Popular Article: What is the letgo App? Is it the Best App to Sell Stuff Locally?
---
---
Is the Mercari App Legit?
How safe is it to sell and shop on the Mercari selling app? Is the Mercari app legit? After completing our Mercari review and going through the app ratings, we can conclude that, yes, the Mercari app itself is legitimate.
The company behind the Mercari selling app is a public company with offices in Japan and the U.S. Most of the negative Mercari complaints discussed scammers using the platform, either buyers or sellers, but not specifically being scammed by Mercari itself. While any online marketplace can attract scammers, there did not seem to be any specific issues with Mercari scamming its users.
Now, if you've asked, "What is the Mercari app" and are concerned about security, you might find that you indeed have an issue with a transaction. Because Mercari is an online marketplace, you don't know if the person you're selling to or buying from is trustworthy or a scammer.
We found that users noted having mixed experiences with both purchases and sales. Some of them go off without a hitch, but others had issues, such as buyers requesting a refund and never sending the item back, or sellers shipping defective items.
So, while the Mercari app is legit, the person at the other end of the transaction may not be. And from the looks of many Mercari app reviews, there's a good chance you won't get any help from customer service.
Read More: What You Need to Know About Apps Similar to Wish
---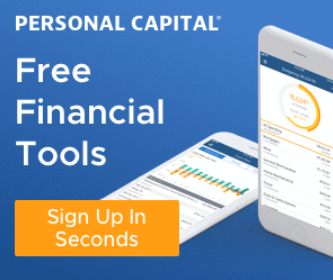 ---
Conclusion: What is Mercari App? Is it Safe? Legitimate?
Those wondering about the experience with the Mercari selling app will be happy to know that the app itself is very easy to use, according to many users. Some even note being able to make hundreds of dollars from unwanted items in their closet.
The drawbacks are that it's hit or miss whether you'll have a good or bad experience because you're dealing with strangers, and the company doesn't sound like they help much when it comes to problems with transactions.
If the customer service didn't have such poor ratings when we went through the Mercari complaints, we would feel a little better about the Mercari selling app, because it does have high reviews on both the Apple App Store and Google Play.
But many of those high ratings can be attributed to the fact that the Mercari app itself works very well and is user friendly. When it comes to how safe it is to use the app, the poor customer service brings down their overall score in our estimation, which is why we've rated the Mercari selling app with 3 stars.
---
Image sources:
https://play.google.com/store/apps/details?id=com.mercariapp.mercari&hl=en_US

https://apps.apple.com/app/id896130944?mt=8#see-all/reviews
---
---
AdvisoryHQ (AHQ) Disclaimer:
Reasonable efforts have been made by AdvisoryHQ to present accurate information, however all info is presented without warranty. Review AdvisoryHQ's Terms for details. Also review each firm's site for the most updated data, rates and info.
Note: Firms and products, including the one(s) reviewed above, may be AdvisoryHQ's affiliates. Click to view AdvisoryHQ's advertiser disclosures.
Summary
Reviewer
Review Date
Item Reviewed
Author Rating
Item Name