---
2021-2022 Guide: Everything You Need to Know About PurpleBricks
---
It's hard to remember a time when consumers would search for a home without opening up a single electronic device. Gone are the days when people would walk into their local estate agent's office and rely exclusively on them to find the property of their dreams or sell their home.
The current reality of an online real estate market means that the competition to sell more homes and satisfy more clients is fiercer than ever before.
In this day and age, people want to know who they are doing business with. We will provide an inside look into some of the business decisions and practices of a company known as PurpleBricks in order to give an overall picture of who they are.
In our comprehensive PurpleBricks review, we will examine both the benefits and the drawbacks of buying and selling property with PurpleBricks real estate agents.
In addition, we'll take a look at PurpleBricks news, where there has been more than one controversy. This discussion has been particularly heated around PurpleBricks reviews.
We will also compare PurpleBricks reviews based on the countries where they currently operate – namely the United Kingdom and Canada. We will share snippets of these PurpleBricks reviews – both positive and negative.
Most importantly, our comprehensive PurpleBricks review will answer some of the potential clients' most common questions, such as: How does PurpleBricks work? How much are PurpleBricks fees? What is the PurpleBricks no sale no fee about?
Read on to get the full story of PurpleBricks real estate agents, the history of the company as well as PurpleBricks reviews from property buyers and sellers.
PurpleBricks says: "You'll be totally sold"
---
A Brief History of PurpleBricks
PurpleBricks was founded in 2012 in the United Kingdom. The company went public in 2015 and later expanded its operations to include Australia in 2016, the United States in 2017, and Canada in 2018.
PurpleBricks estate agents then expanded into Germany as part of a joint-venture, purchasing part of German online estate agency Homeday.
However, by the end of 2019 PurpleBricks had folded its operations in both the U.S. and Australia in order to focus on the U.K. and Canada.
See Also: The Truth about HomeLight Agent Matching
---
---
How Does PurpleBricks Work?
Step One: Your free valuation
Once you have answered some questions on their website, PurpleBricks estate agents will offer you a free valuation of your property carried out by one of their "Local Experts". This can be done in person or (with social distancing measures in place) via video chat software such as Skype or WhatsApp.
Step Two: Your free report
The Local Expert will then draw up a free report estimating the value of your property.
 Step Three: Your fees
Once you have decided to hire PurpleBricks estate agents to market your home, you pay the fees, which are considerable (see below).
How does PurpleBricks work from that point? Online. You are given an online account where you are expected to book viewings, update your agent, and more.
---
---
PurpleBricks Fees in the UK
The fees depend on where you live. For example, customers using PurpleBricks Liverpool will pay £999 as they would across England. But if you use PurpleBricks London (which includes London's surrounding areas), you'll pay £1,499 –.
If you don't want to pay these fees upfront, you can choose to pay 10 months after your ad is published, but PurpleBricks fees still leave you with a hefty bill compared to other online services. For example, competitor Doorsteps only charges £99.
Note: PurpleBricks fees do not include hosting property viewings – you will need to organize and do these yourself unless you are willing to pay extra. Once again, this fee depends on where you live with PurpleBricks London charging £399 and agencies elsewhere in the U.K. charging £300.
---
PurpleBricks Fees in Canada
In Canada, PurpleBricks fees are quite different: you pay CAD 499 upfront, and CAD 2499 when you sell your property.
---
All-in-One Change Management Tools
Top Rated Toolkit for Change Managers.
Get Your Change Management Tool Today...
---
Busting a Common Myth: the PurpleBricks No Sale No Fee
Following the company's failed attempts at overseas expansion, the real estate industry predicted that there would soon be a PurpleBricks no sale no fee option.
However, a PurpleBricks no sale no fee program does not exist. Customers will pay the fees regardless. In addition, PurpleBricks will only market your home for 12 months.
If your home does not sell within those 12 months, you will need to pay an additional round of PurpleBricks fees to keep it on their books.
Don't Miss: What is Society6? Is it the Best Place for Affordable Home Décor?
---
---
A final note on PurpleBricks fees: Hidden conveyancing charges
If you opt to defer payment of your fee to PurpleBricks, note that you MUST use their choice of a legal conveyancer.
Why is this important to know? Because if you want to use your own conveyancer at that point, you will be charged more PurpleBricks fees: £360 or more in the UK.
It is worth noting that the amount of £360 equates more or less to the commission that PurpleBricks receives from said conveyancer out of your pocket.
The choice is yours.
Let's look at the PurpleBricks reviews now.
---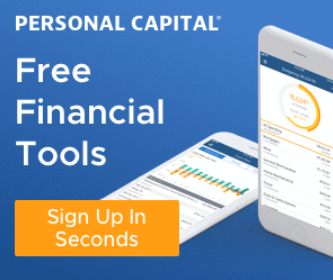 ---
Customer PurpleBricks Reviews
The results for PurpleBricks reviews are highly contradictory and have given rise to controversy (more about that in the PurpleBricks News section below).
On Trustpilot, there are 74,864 PurpleBricks reviews in total with an overall average of 4.6 stars. From a glance at this website, it would seem that PurpleBricks is the right choice for you.
That is – until you look at AllAgents, an industry-specific review site.
On AllAgents, PurpleBricks reviews have an overall average of 1.2 stars out of 299 total review – and the comments are rather telling.
So let's take a look at both positive and negative PurpleBricks reviews and compare the reviews on Trustpilot with those on AllAgents.
Related: HelloFresh Vs Blue Apron Vs Home Chef Vs Plated | Service Comparison
---
---
PurpleBricks Reviews: Positive
On Trustpilot
Given the overwhelming amount of positive reviews on Trustpilot, it's worth looking at some of these comments in more detail.
On Trustpilot, 88% of reviews are Excellent, and 7% are Great.
Looking at the common themes of these positive reviews, most customers seem to appreciate the app and online services, as well as their agent's personal touch.
Here's one example of a positive PurpleBricks review:
"My agent Aimie at PurpleBricks Liverpool was fantastic! Aimie provided me with professional, sound advice whenever I needed it."
Here's another PurpleBricks review, showcasing the agent's dedication:
"What made the big difference was our estate agent…Everything from pictures to the advert to the support from Lesley throughout the transaction was easy and seamless."
Customers appreciate the PurpleBricks app
On AllAgents
On AllAgents, we struggled to find any positive reviews at all given the overall rating of 1.2 stars.
But here is one example of a positive PurpleBricks review on AllAgents which is similar to the ones on Trustpilot:
"I recently sold a property through PurpleBricks… Vanessa helped me through every step of the process and went over and above her duties."
Popular Article: ᐅ Dollar Shave Club Review | Is it a Scam?
---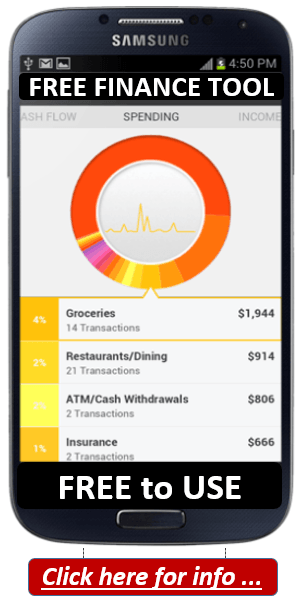 ---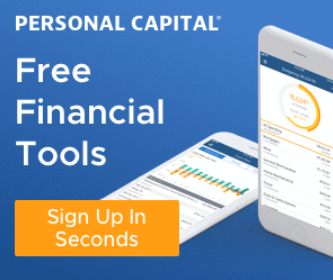 ---
PurpleBricks Reviews: Negative
On Trustpilot
The overall themes of the negative PurpleBricks reviews seem to be poor communication, unprofessionalism, and bad organization.
For example, here is one PurpleBricks review in which the reviewer wanted to give less than 1 star:
"PurpleBricks are a farce… mess up payments for solicitors and then try and send in collection agency for a fee that was paid by our solicitor to PurpleBricks accounts department."
Another one-star PurpleBricks review:
"The 'professional' photos were taken by himself, on a small digital camera. The descriptions he used about each room on the property could have been written by a child."
And a third PurpleBricks review:
"Poor service. No answers from them for weeks, appointments getting rescheduled, canceled…Cancellation reasons just left blank."
On AllAgents
Once again, these reviews follow similar themes of poor communication, agent unprofessionalism, and bad organization.
Here's one from PurpleBricks London:
"I messaged my estate agent several times and couldn't get a response for a long time. Then after escalating my complaint I didn't hear back from PurpleBricks for over 6 months, until (surprise surprise) they asked for the invoice to be settled."
This PurpleBricks review adds to the complaints about spelling:
"We had to send back the advert several times to correct spelling mistakes, grammar, incorrect floor-plan, and so on."
Lastly, here are some comments from another reviewer who wished they could give 0 stars for this PurpleBricks review:
"If I could give no stars I would. We signed up to PurpleBricks only to then get zero correspondence from them… We complained about the lack of service, lack of response, lack of communication."
---
PurpleBricks news coverage
In addition to our summary of both good and bad customer reviews, no PurpleBricks review would be complete without giving you a picture of PurpleBricks news.
There has been a lot of controversy over the years surrounding PurpleBricks, and we will give you the highlights below.
PurpleBricks News Story 1: Exposed by the BBC
BBC1 Watchdog recently published a program with some very serious allegations against PurpleBricks estate agents. So serious in fact, that the video has been removed from the BBC site while they are 'examining the claims and transparency of the online estate agent'.
The BBC had people pose as potential buyers and sellers while filming PurpleBricks agents in action without their knowledge.
Some of the allegations include misleading advertising. And in recent PurpleBricks news, some of their advertising has even been banned by the Advertising Standards Authority.
Customers also contacted the BBC to complain about the company's extra fees for deferred payment, 'experts' who live as far as 30 miles away, and bad communication (such as not informing sellers when buyers pull out).
Fortunately, you can watch the program here on Scottish House Move, and decide for yourself. What PurpleBricks review would you leave the company, having watched this news report?
PurpleBricks News Story 2: Made-Up Reviews in Canada
Another controversy surrounds PurpleBricks asking employees (along with their family and friends) to submit 5-star reviews in exchange for paid days off work, as exposed by this article in Forbes.
You can read the email that was sent out by management and judge for yourself.
PurpleBricks News Story 3: Trustpilot Reviews Are Likely Being Screened
PurpleBricks is reported to have bullied AllAgents, insisting they remove the negative reviews on their site and threatening them with legal action if they did not comply.
The full article is here, which also shares that as of December 2016, no one can leave PurpleBricks reviews directly on their Facebook page.
Most Recent PurpleBricks News 2020-2021
It seems that all these negative PurpleBricks reviews and news stories have taken their toll on the company. In March 2020, PurpleBricks estate agents sold their Canada operations for $60.5m Canadian dollars (roughly £35 million, or $45 million US dollars).
A PurpleBricks review of share values doesn't bring good news either. ToscaFund, an investment company that previously held 9.8% of all shares in PurpleBricks estate agents as their primary shareholder has sold all of their shares. The value of these shares dropped from £35 million in January 2020 to a mere £11.2 million just 4 months later.
Perhaps the most telling story of how PurpleBricks reviews have affected business is the fact that Chief Financial Officer James Davies resigned on May 8th, 2020, to be succeeded by Andrew Botha from Secret Escapes.
It will be interesting to see what Andrew Botha can do to turn the company around in the face of so many negative PurpleBricks reviews.
Read More: ᐅ CoolSculpting | Is Fat Freezing Safe? A Scam? Or Does it Really Work?
---
---
Conclusion
Because each agent works independently (agents must have their own businesses), it would seem that whether or not you will experience good service with PurpleBricks estate agents all depends on the luck of the draw.
The company's good agents work hard for their clients, going over and beyond the call of duty. In contrast, the platform's poor agents can't spell, lack communication, and leave their clients to do all the work.
Personally, we would prefer a more established company with more consistent reviews across the review sites. And we are concerned with the above recent PurpleBricks news items.
However, don't take our word for it. Our PurpleBricks review should provide you with everything you need to make your own informed choice.
---
Image sources:
https://abcomm.co.uk/work/purple-bricks/

https://www.facebook.com/purplebricksUK
---
---
AdvisoryHQ (AHQ) Disclaimer:
Reasonable efforts have been made by AdvisoryHQ to present accurate information, however all info is presented without warranty. Review AdvisoryHQ's Terms for details. Also review each firm's site for the most updated data, rates and info.
Note: Firms and products, including the one(s) reviewed above, may be AdvisoryHQ's affiliates. Click to view AdvisoryHQ's advertiser disclosures.
Summary
Reviewer
Review Date
Item Reviewed
Shopping (Reviews) – PurpleBricks
Author Rating
Item Name