---
RANKING & REVIEWS OF TOP PLUS SIZE CLOTHING WEBSITES
---
Intro: Finding the Best Plus Size Clothing Websites
---
Shopping online for clothing can be difficult, but that can be particularly true if you're looking for the best plus size clothing websites.
Many companies will say that they offer plus size clothing, but consumers often find that it's either not on-par with the trends of the retailer's other items or the selection is incredibly limited. Another problem many shoppers run into is the high cost of some plus size retailers.
When searching for the best plus size clothing stores, it's essential for many customers to find that balance between style and fashion. Other important factors include the quality of clothing, selection, diversity of designs, and pricing.
Award Emblem: Top 11 Plus Size Clothing Websites
Shopping online can make it more challenging to find the right fit, but, at the same time, there are many advantages to looking for plus size online stores. One of the biggest ones is the more expansive selection you'll have access to. You'll also find that many retailers that have plus size lines might not carry them in-store, but they may instead be available online.
The following list of the best plus size clothing sites represents a valuable mix of trendiness and aesthetic appeal, quality production, accessibility and convenience, and, of course, budget.
---
---
List of the Best Plus Size Websites
This list is sorted alphabetically (click any of the below names to go directly to the detailed review for that website).
---
Top Plus Size Clothing Websites
(The above list of top best plus size clothing websites for women is sorted alphabetically)
---
---
Methodology for Selecting Plus Size Clothing Websites
You may be wondering how we decided on this comprehensive list of the top 11 plus size clothing websites. To begin creating this list, we first scoured online resources, including top media sites and blogs. We looked at what the biggest names in the world of online media were saying with regard to plus size clothing stores online.
Then, after creating a list of the names we saw appearing again and again on respected sites, we narrowed those names down based on traffic. This ranking and review of the best plus size clothing online stores was developed into a final ranking based on sites that have extensive monthly traffic.
To narrow down the list to the 11 included in this ranking, we considered only the top online clothing stores with monthly traffic of one million visitors or more.
---
Detailed Review – Top Ranking Plus Size Clothing Websites
After carefully considering plus size clothing websites, we created the following list of the top 11. As you continue reading, you'll find detailed  reviews for each of our picks as well as specifics of some of the factors we used in our decision-making process.
---
---
All-in-One Change Management Tools
Top Rated Toolkit for Change Managers.
Get Your Change Management Tool Today...
---
Ashley Stewart Review
---
Ashley Stewart is a retail chain that started in 1991 in local neighborhoods. There are now 89 brick-and-mortar stores around the country, and the focus is on providing plus size shoppers with clothing items, accessories, and more that are fashion-forward and also affordable. Along with the growing in-person retail store growth, Ashley Stewart has also experienced tremendous growth in its plus size clothing online shopping platform.
Ashley Stewart also engages with local charities and philanthropic organizations around the country to give back to the communities where stores are located, and it regularly develops initiatives such as the "Love Your Curves" tour, which encourages women to love how they look and have fun at the same time.
Key Factors That Enabled This to Become One of the Top Plus Size Websites
In the following list are some of the primary reasons Ashley Stewart is often named by the media and customers as one of the top plus size women's clothing stores.
As Seen in
Since Ashley Stewart has become one of the most recognizable names not just in plus size clothing but in the world of fashion in general, its exclusive items and pieces are often featured in big-name magazines and fashion media outlets. One of its recent bits of coverage was in the August 2016 issue of Cosmopolitan magazine.
The "Ultra Smoothing Shapewear Bodysuit" was featured.
If shoppers want to stay on top of these favorite pieces of clothing offered by Ashley Stewart, they can visit the "Recent Press" area of the website, where they'll see not only what items were covered, but they'll also be directed to where they can purchase them.
Shop Outfits
When you're shopping online or even in person for that matter, you may want guidance when it comes to taking individual pieces available from a retailer and putting them into cohesive outfits that work well. Ashley Stewart provides shoppers with some help in that area when they visit the "Shop Outfits" area of the site.
Here, shoppers can see more than just individual pieces; they're put together into professionally styled outfits that work well for a variety of occasions. For example, you'll find casual weekend wear outfits, looks that are perfect for work, and styled ensembles that are perfect for a night on the town. You can then shop all of the pieces of the outfit quickly and easily, directly from the original image.
The "Shop Outfits" section of the site is perfect for getting style inspiration and gaining some new ideas when it comes to fashion creativity.
Swim
One of the most common complaints heard among plus size shoppers is the difficulty they have finding swimwear. You'll often read consumers' reviews of shops, saying they just don't have enough of a selection of plus size swimwear or perhaps no options at all.
Ashley Stewart is not only a source for cheap plus size clothing online, but it also has an extensive selection of swimwear. The swimwear features quality construction and materials, trendy prints, and color palettes, with a broad selection.
As well as the actual swim pieces, there are also coordinated coverups for many of the suits, ranging from dresses to sarongs and kimonos. There are dozens of bathing suits in both one and two-piece styles, and this is often one of shoppers' favorite aspects of this plus size website. 
---
---
ASOS Review
---
Based in the UK, ASOS is an online mega-community and retailer for all things fashion and beauty. It features more than 60,000 branded and ASOS-label items, which include clothing, lingerie, and jewelry. ASOS retails not only plus size clothing and womenswear but also shoes, menswear, beauty products, and more.
There are websites for consumers around the world, including the UK and the US as well as throughout Europe, Russia, Australia, and China. ASOS was first launched in 2000 as the first online UK store that debuted on the runway, and the company continues to grow and expand.
Key Factors That Led to the Ranking of ASOS as a Top Plus Size Online Store
While ASOS isn't exclusively a plus size website, below are some of the reasons consumers often turn to it to purchase plus size dresses online and a range of other clothing.
Availability
There are more than 1,000 styles of plus size clothing available at any time when you shop at ASOS. This is a breath of fresh air for many shoppers who are used to seeing a limited selection of clothing in the sizes that will fit them and work for their body. ASOS sizes range from 18–30 (this is UK sizing), and they include exclusive pieces from designers including Chi Chi London Plus, Pink Clove, and Juanrose.
The collection of plus size clothing available from ASOS includes dresses, jeans and denim, sweaters and cardigans, jumpsuits, swimwear, pants and leggings, tops, and more.
The styles are all very distinctive from one another as well, so you're not stuck with bland, basic looks. You get all of the uniqueness available from the standard ASOS sizes when you shop the plus size looks.
Occasion Wear
If you're searching for plus size websites that offer not only daily work wear, casual clothes, and dresses and items for a night out but also occasion wear, ASOS is a terrific option.
Customers seem to love the "Curvy and Plus-Size Occasion" collection wear, which includes prom dresses, wedding dresses, and more.
These items are Plus Size Brand Exclusives, and, compared to many other formal and occasion wear retailers, the prices are very reasonable.
Outlet
ASOS is known, for the most part, as being a reasonably priced clothing store. If you'd like to score even better deals on chic, stylish plus size clothing, there's also an exclusive Online Outlet. Here, you can find up to 70% off some of the leading names in plus size fashion, and there are new arrivals to the outlet on a daily basis. There are more than a thousand styles that are currently part of the Plus Size Outlet, and you can shop by style, size, color, and more.
There is also "Last Chance to Buy Dresses," which is plus size dresses that are final sale items and feature drastically reduced prices.
ASOS is a great plus size clothing website if you want to find a good selection and the possibility of excellent deals on items.
Student Discount
While ASOS features sales and clearance items that many customers find to be valuable, it is also a favorite among shoppers because of its 10% student discount. This applies to everything full price, and to take advantage, shoppers simply need to register or log in with ASOS or the UK Unidays program.
Other frequent discounts and sales arise on a regular basis. For example, currently, there's a 20% discount on new season arrivals. If you're willing to take the time to wait for a sale to come around on ASOS, you can get a great deal on stylish plus size purchases, and since this retailer is UK-based, you're going to find exclusive items you might not get here in the US.
---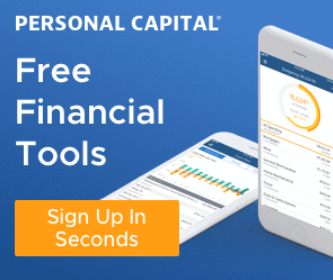 ---
Avenue Review
---
Describing itself as a specialty retailer, Avenue is not only a plus size clothing website but also features brick-and-mortar stores totaling around 300. Avenue serves the clothing and fashion needs of women who are sized 14 or larger, and it also offers footwear, jewelry, and other accessories.
Avenue has been a leader in plus size clothing and fashion for more than 30 years, and the goal is to offer a combination of fit, value, service, and experience to customers. The philosophy of everything offered by Avenue is to help customers love their clothes and themselves.
Reasons This Ranks as One of the Top Plus Size Women's Clothing Stores
Some of the key reasons shoppers choose Avenue as one of the best plus size clothing retailers are detailed in the following list.
Fit Formula
At Avenue, providing that perfect fit is really at the core of everything that it does, and it's one of the big reasons so many customers name this as one of their favorite plus size clothing stores online and to shop at in-person. Avenue has worked over its many years in business to create a specialty fit which it uses to design every piece of clothing.
There are proportions that are carefully crafted and adjusted to address the needs not just of plus size customers in general, but there are also specific options for petite, tall, and extended size customers. The fit formulas are exclusive to Avenue and constantly adjusted to ensure they remain perfect for the broadest possible customer base.
Shipping
This top plus size clothing online shopping site offers a range of shipping options designed to make the buying experience as simple and convenient as possible. For example, there are express and premium shipping options, but if you order more than $150 in merchandise, that shipment qualifies for free standard shipping.
Also available is the "Ship to Store" option. With this, you can choose the items you want to purchase online, and then you can pick them up in the store nearest you. You can search for a nearby store online, and once your order arrives, you'll receive notification. You can track these orders just as you would with traditional shipping options.
Swim
Avenue is one of the top plus size online stores that also offers swimwear. As part of its swimwear line, as with its other clothing items, the focus is on finding the perfect fit.
With that in mind, shoppers can choose from the following specialty fit designs when they choose swimwear from Avenue:
Tummy Control: This includes a hidden mesh panel to create control at the waistline

Bust Enhancer: A built-in shelf bra is added to this swimwear to provide full lift and support

Waist Concealer: These swimwear options minimize the waistline for a generally slimming impact

Hip & Thigh Concealer: This feature adds skirts and layers to create a more flattering hip and upper thigh appearance
Sales and Clearance
Along with the fit, selection of products, and specialty sizes, many consumers rate Avenue as one of the best plus size clothing stores online because of its extensive sale and clearance options. The "Sale" items are typically newly added pieces that feature discounts of around 50%.
The "Clearance" items provide an additional 40% of already-on-sale products, so you're getting huge discounts. In addition, there is a sale section called "Deals," where you can find various promotions, such as buy-one-get-one-free offers on intimates, jewelry, and more. 
---
---
Charlotte Russe Review
---
An inexpensive retailer focused on providing girls and young women with on-trend clothing that doesn't cost a fortune, Charlotte Russe offers not only standard sizes but also some of the best plus-size clothing options. Charlotte Russe was started as one store in 1975 and, since that time, has grown to include stores throughout the country as well as a strong online presence.
Headquarters for this highly visible retailer are in San Diego, California, and with the introduction of a signature plus size line, customers up to 4x are served.
Charlotte Russe Online Shop Review
Key Factors That Make This One of the Best Plus Size Clothing Websites
While reviewing customer reviews and media outlets, below are some of the primary reasons shoppers view Charlotte Russe as one of the best plus size clothing sites.
Style Cash
Not only is Charlotte Russe one of the best sources for cheap plus size clothing online, but, in addition to its standard low prices, it features regular sales and special offers, making this one of the most affordable names on our list. One example of specials it offers is "Style Cash."
When customers shop at certain times throughout the year, they then receive cash that they can redeem later for deep discounts on future purchases. For example, if shoppers make a purchase right now, they receive style cash that equates to $10 off a purchase of $40 or $20 off a $75 purchase.
Returns
Charlotte Russe strives to provide excellent customer service, and part of that is its flexible return options. Shoppers can return most items within 30 days of the ship date unless the item is noted as final sale. When you buy items online, you can return them by mail or to a local store, and you can also exchange an item purchased online at a nearby store.
This leading retailer strives to make returns by mail as simple as possible, where users simply pack the items they're returning with tags attached and a completed form or shipping confirmation email. They then use a pre-paid return label and attach it to the front of their package. Then, the package can be dropped off with USPS or FedEx.
Special Occasions
One of the unique elements of the plus size clothing line from Charlotte Russe is its availability of plus size dresses online including special occasion dresses. These options include bridesmaid, bachelorette party, and wedding guest dresses.
Each of these designs features a high-quality look and feel, yet they're completely affordable as with all other options from Charlotte Russe. This is a great, convenient, and budget-friendly resource for plus size shoppers to turn to when they need a special occasion dress.
Plus Size Chart
Some consumers may feel trepidation about ordering plus size dresses online, as well as other clothing items, because they want to make sure they get the right fit. Charlotte Russe strives to alleviate this anxiety by offering customers a size chart that will guide them when ordering.
There is a signature chart designed just for plus size shoppers and includes bust, waist, and hip measurements for all plus size ranges. This is an easy, quick reference that you can use before making a purchase.
You can also contact Charlotte Russe customer service if you need additional help or product details. 
---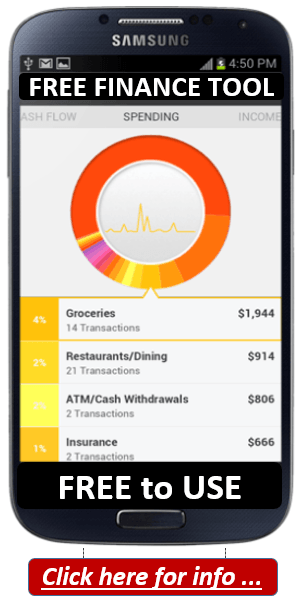 ---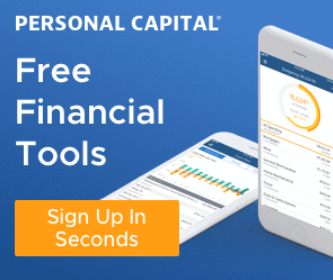 ---
Forever 21 Review
---
Forever 21 has a history that spans more than 30 years, and it's a large-scale, inexpensive, fashionable clothing retailer that has plans to continue its expansion all over the world in coming years. Forever 21 maintains global brick-and-mortar stores and also has an excellent online shopping platform and fashion community.
Forever 21 is ranked as the 5th largest specialty retailer in the US, and, in addition to clothing, the store also sells handbags, shoes, accessories, jewelry, and more. Headquarters are in Los Angeles, and, as well as women's and plus size clothing, Forever 21 also specializes in menswear and clothing for girls.
Key Factors That Make This One of the Best Plus Size Clothing Sites
Accounting for customer reviews and opinions, as well as information found publicly, below are some key reasons Forever 21 is a name included on this list of plus size clothing online shopping resources.
Forever Rewarded
Forever Rewarded is a program available to customers where they can earn rewards while paying for the purchases they make online and in stores. This card is subject to credit approval, but it allows shoppers to accrue rewards points each month that can then be used for not only discounts on Forever 21 purchases but also monthly bills and qualifying restaurants.
There are three points earned per $1 spent in stores and online at Forever 21.com and other perks including discounts on first purchases made with the card. Users can also manage their Forever 21 card quickly and conveniently online.
Selection
What is often heard from plus size customers regarding Forever 21 brick-and-mortar store locations is that its plus size clothing selection is very limited. That has proven to be a big problem for this retailer, but, luckily, shoppers have responded positively to the huge selection of these items on the website.
Primary plus size categories accessible on the Forever 21 website include dresses, tops, jackets, bottoms, swim, and activewear.
More specifically, these items are divided into categories such as Basic Shop, Style Deals, and New Arrivals.
Shop by Outfit
One of the most popular elements among all shoppers on Forever 21 is the ability to shop professionally styled outfits. There are several pieces put into a look, and they're designed for a variety of occasions.
This makes it easy to shop while staying on-trend, and it's something that's available to plus size shoppers on Forever21.com as well.
The outfits will often include the main pieces, shoes, and a bag as well as jewelry, hats, and other accessories. Shoppers can then find links directly to each individual item in the listing.
Style Insiders
Forever 21 does something unique on its website, which is featuring fashion experts who shop the pieces available on the site and then put them together into complete looks.
For plus size shoppers, there is Rochelle Johnson (@iambeauticurve) who is the creator of Beauticurve. This plus-size style expert has a large social media following, and she's a great resource for fashion-conscious plus size shoppers who want to see what's on point with the trends and how they can put together certain pieces. 
---
---
Fullbeauty Review
---
Ranked as the world's largest marketplace for plus size shoppers, Fullbeauty features sizes 12 to 44, and there are more than 300 US and European brands offered in one location through this site. The items are carefully curated to provide plus size shoppers with style and selection that's difficult to find anywhere else.
What's unique about Fullbeauty is that it really is a full-service, one-stop shop for consumers searching for the very best in plus size items, and the site caters not only to women but also to men.
Key Factors That Led to This Retailer's Inclusion on This List of the Best Plus Size Clothing Online Stores
Primary reasons many consumers view Fullbeauty as a top online plus size boutique and general retailer are listed below.
Fashion Hub
In addition to being one of the best plus size clothing websites, Fullbeauty is also a full-service community for women who love fashion. The Fashion Hub is an online resource that includes the latest news from the fashion world as well as tips and inspiration. There are a variety of seasonal lookbooks so shoppers can find outfits that work for them and learn how to put together individual pieces for the best overall look.
There are also videos that highlight some of the Fullbeauty products, shared social campaigns that promote feeling good about your clothes, and more.
This is also where you can view the digital versions of the Fullbeauty catalogs.
Shopper's Club
The Fullbeauty Shopper's Club is perfect for shoppers who love to buy their clothes online from this retailer and want to get the best deals and other benefits.
Advantages of Shopper's Club Membership include:
Members receive $2.99 standard shipping on every order, which can save up to $15 per order

This club includes free returns that are also simple to complete

Members receive exclusive access to special deals and promotions, including a welcome email with a $10 coupon for the first order

First access to new arrivals, specials, and more

The membership is risk-free and can be canceled at any time
Brands
What's unique about Fullbeauty as compared to many other of the best plus size clothing stores and sites is that it doesn't just offer its own in-house brand, but, instead, it curates items from top worldwide designers. This offers a broad selection and different styles to suit nearly everyone.
Some of the brands featured on Fullbeauty include:
Aviana

Bali

Beach Belle

Delta Burke

Goddess

Jessica London

Secret Solutions

Studio Untold

Torrid

Tropiculture

Violeta by Mango

Woman Within
This is just a small sampling of the many brands available on the site.
Fullbeauty Coupons
In an effort to be not only the premier go-to plus size clothing store online but also to offer great deals, Fullbeauty frequently features sales and other special pricing events. It also has a section of its site dedicated to coupon codes on a regular basis.
For example, some of the available coupon codes right now include the ability to get 30% off a highest priced item, a certain dollar amount off purchases of $60 or $120, and an extra 40% off your purchase when you sign up to receive emails from Fullbeauty.
There are also seasonal coupon codes and codes to save money on particular items, such as tunics or sandals. As you can see, there are great opportunities to shop for a bargain as a Fullbeauty customer. 
---
Lane Bryant Review
---
Lane Bryant is quite possibly one of the most recognized names in plus-size fashion, and it's not just a great resource in terms of plus size clothing stores online, but there are also in-person locations throughout the country. Lane Bryant specializes in offering stylish plus size clothing, with particular focus on its signature fits.
As well as the Lane Bryant brands and stores, the company, which is part of the Ascena Retail Group, also includes Cacique, is a line of intimates designed specifically for the Lane Bryant customer.
Key Factors That Led to This Retailer's Inclusion on This List of the Best Plus Size Clothing Stores Online
Details of why customers and the media tend to look at Lane Bryant as one of the best plus size women's clothing stores are detailed next.
6th & Lane
Lane Bryant seems to work at pushing the boundaries of traditional fashion, including within the realm of plus size clothing. It frequently features collaborations and special lines that are cutting-edge, beautifully designed, and exclusive to its store.
One of its most recent collections is 6th & Lane, which offers runway-inspired clothes for modern, fashion-forward shoppers. The look is feminine but also chic.
This collection is only available at select in-person Lane Bryant stores as well as through the website. These items tend to be more expensive than other Lane Bryant pieces but are also highly detailed and feature designer quality.
Activewear
When selecting the retailers to include on this list of the best plus size clothing retailers online, one of the common complaints from consumers was a lack of plus size activewear options. This is something Lane Bryant not only understands but thoroughly tackles.
It doesn't just offer a few activewear pieces. Instead, it has a full activewear section on the website, called Livi Active.
Items are chic and stylish, can be worn to work out in or even just to run errands, and they are divided into tops, bottoms, swimsuits, jackets and hoodies, and sports bras. There are also sections for running and training-specific clothes as well as yoga clothing.
In addition, celebrity and designer Jessica Simpson has a line of activewear at Lane Bryant right now, called "The Warmup."
Designers
Since Lane Bryant is considered one of the premier plus size women's clothing stores, it's able to attract a variety of top internationally renowned designers and celebrities to introduce signature lines. Above is mentioned The Warmup by Jessica Simpson, but there are others currently available at Lane Bryant stores and online.
The following designers have contributed lines to Lane Bryant recently:
Christian Siriano: This limited edited collection is packed with bright, vibrant colors and tailored and structured lines.

Melissa McCarthy: Mega movie star Melissa McCarthy collaborated with denim company Seven to introduce effortless looks for real women.

Lela Rose: Lela Rose is one of the world's top swimwear designers, and she introduced a line to Lane Bryant that's full of sultry pin-up girl-inspired swimwear.

Isabel Toledo: This is an exclusive fragrance available to Lane Bryant customers.

Sophie Theallet: This swim collection is unique, daring, and exciting, with beautiful colors and French inspiration.
Live Chat
Customer service is taken seriously at Lane Bryant, and it offers many methods of communication for customers. For example, if you have a question or issue, you can use the Store Locater on the website to find a nearby location, or you can call or email the store. There's also an option to use the website's live chat feature.
Users can go to the Lane Bryant website and enter their first name, last name, email address, and order number, and a representative will respond to their inquiry quickly and accurately. 
---
Macy's Review
---
Macy's is a well-recognized department store chain that is considered to be in the middle price range. It was founded in 1858 at the flagship store, Macy's Herald Square. Macy's is a favorite among many shoppers because it represents the real, traditional vision of a department store, and, as of 2015, it is the largest US department store by retail sales.
Macy's not only offers in-person shopping experiences throughout the country, but it also has a convenient website with plentiful options for plus size shoppers. It's this selection and diversity in available items that were pivotal to its inclusion on this list of the top plus size online stores.
Key Factors That Led This Online Retailer to Be Named One of the Best Plus Size Clothing Websites
Unique reasons Macy's is a favorite plus size clothing online shopping destination are included in the following list.
Trend Reports
Shopping for plus size looks on Macy's mean you get not only access to a diverse range of beautiful styles but also features such as its Trend Reports. The current trend report is the "Plus Size Denim Edition."
It's a comprehensive guide to all things denim, including information on brands, styles, trends, and washes.
There are tips and tricks to find the most flattering pair of jeans as well as guides for styling that perfect pair of denim once you find it. Some of the featured lines and designers in the denim trend guide include Rachel Roy, Jessica Simpson, and Rock and Indigo Jeans.
Customer Reviews
Customer reviews can be an incredibly valuable tool when you're looking for the best plus size clothing stores online. Reviews can be a credible way to determine whether or not an item is going to fit the way the site says it will and also be the quality you expect when it arrives.
Macy's not only offers customer reviews on many of its available items but, in addition, highlights the top-rated plus size items so you can browse what other customers love.
The reviews also allow customers to share their own pictures of themselves wearing the item and answer questions, such as whether it runs small or large. Furthermore, there is a question and answer section for many of the clothing items featured on the site.
Deals and Promotions
As mentioned in the introduction to Macy's, this department store is known for being in the mid-range of budgets. Some of the items are less expensive while others can be relatively pricey.
Regardless, it's also a store known for offering frequent deals and specials. These range from coupon codes offered to online shoppers to general sales. There are sales on specific items as well as storewide savings opportunities that can often be redeemed online.
Since the inventory of all items, including plus size clothing, is so extensive, there are also regular sales and clearance offers on many of the specific, individual products.
Mobile App
The Macy's Mobile App lets users create lists for the items they want to buy for themselves as well as their friends and family. Users can also create wedding registries and even buy clothes and other items online and quickly arrange to pick them up in the store.
The My Wallet feature of the Macy's App features the latest offers, Star Passes, and payment options that are easily accessible. All weekly deals are organized on the app, and app users can get push notifications for deals before everyone else. 
---
Nordstrom Review
---
Nordstrom has been a top name in higher-end fashion for more than 100 years. This luxury retailer was founded in 1901 and, since then, has grown to include more than 320 stores in 39 states as well as in Canada. There are more than 120 full-line stores and 200 Nordstrom Rack locations. What's also great about Nordstrom is the availability to capture all this iconic name offers in fashion, even if you're not located near a brick-and-mortar store.
Customers in 96 countries are served through Nordstrom.com, and the entire philosophy of this retailer is built on optimism, evolution, and the delivery of fresh, relevant, and inspiring shopping experiences.
Key Reasons This is One of the Best Plus Size Clothing Sources
Details of why Nordstrom is often seen as one of the best plus size clothing websites are featured in the following list.
Shopping Inspiration
The selection of plus size items available on Nordstrom.com is extensive, so it can take a little inspiration and guidance in the right direction to find the perfect items for you. Luckily, Nordstrom addresses this through its Recommendations page.
Here, shoppers will be able to quickly browse through best-selling plus size items as well as getting recommendations for top brands, new items, and more. The more you shop on Nordstrom.com, the more personalized the recommendations will become, based on your previous purchases and item interest.
Nordstrom Rewards
Nordstrom Rewards is a shopping rewards program that provides customers with one point per dollar they spend at the retailer, both in stores as well as online. This includes not only Nordstrom but also Nordstrom Rack and HauteLook.
Shoppers can then earn points without a card, whether they pay by cash, check or a non-Nordstrom credit or debit card.
For every 2,000 points you earn, you'll receive a $20 Nordstrom note which can be redeemed online as well as in-person at stores. All shoppers need to do to take advantage of this valuable program is provide their mobile number when they shop.
Plus Size Fit Guide
Nordstrom features one of the most in-depth plus size fit guides available anywhere and on any other plus size website. The plus size guide features definitions of body types, such as straight, pear, hourglass, and apple. It outlines the features of each body type and then gives details for how to best dress this body type.
For example, for the pear-shaped body, the fit guide recommends dresses with open necklines to draw the eye up and bring attention to the upper body. The fit guide also suggests particular silhouettes based on body type. This is an excellent resource, not just for plus size customers but for any shopper looking for the most flattering style.
Workout & Yoga
Nordstrom is one of the premier plus size online stores offering workout clothing. It has stylish workout options, including leggings, tops, shorts, and jackets that are in line with the newest trends in this area of fashion.
Shoppers can search by brand, item type, color price or also the activity they intend the outfit to be worn for. There are more than 100 workout and yoga outfits and items currently for sale on the Nordstrom website, giving shoppers a vast and diverse selection of these products.
---
Target Review
---
It's likely you have already heard of Target, but you might not have realized that it isn't just a general stylish retailer but also a leader in plus size clothing online shopping. Based in Minneapolis, there are nearly 1,800 Target stores across the US, and it's the fourth most-visited retail website in the country, with an average of more than 26 million unique visitors each month.
Target strives to maintain an excellent shopping experience for all customers whether they're in the store, online or using a mobile device. Target.com offers opportunities to leave product reviews and add your own photos and videos as well as take advantage of many online exclusives.
Key Factors That Led to the Ranking of Target as One of the Best Plus Size Clothing Websites
While plus size clothing is just one of the many areas of service offered by Target, below are some primary reasons it is often rated as one of the best plus size clothing sources.
Denim
Finding great denim that fits well, looks great, and is comfortable is one of the biggest challenges for most shoppers, and this isn't restricted to plus size consumers. Target.com strives to make this simpler for its plus size customers by featuring a wide variety of denim options, which can be divided and sorted according to anyone of the following:
Style (bootcut, boyfriend, flare, jeggings, skinny)

Rise (low, mid, high)

Wash (light, medium, dark, white, gray, black, colored)

Inseam

Stretch

Brand

Price
Online Exclusives
Some plus size shoppers have expressed their frustration that the Target in-person stores don't have the selection of plus size clothes they'd like to see. While the store has made strides to improve that, it does offer many more options on its website, which is why it's one of the top plus size clothing stores online.
There is a section of online exclusives, with hundreds of items you won't find anywhere else.
Some of the brands you'll find online include Knox Rose, Merona, Mossimo, Xhiliration and Who What Wear.
Designer Partnerships
Target has expanded its fashion reach over recent years due to its many collaborations with high-end designers who create exclusive lines that are affordable but replicate what people love about their original brands. These partnerships and collaborations almost always include plus sizes so that shoppers can get access to top designers at affordable Target pricing.
For example, one of the most popular collaborations ever was with Lilly Pulitzer. There was a frenzy when the Palm Beach-based design house introduced an exclusive line, including plus sizes, that featured the colors, patterns, and general design details Lilly is known for.
REDcard
If you opt to go with Target as your top provider of the best plus size clothing, it can be valuable to take advantage of the REDcard offer. The REDcard offers a 5% discount on purchases when shoppers use their Target Debit Card, Target Credit Card or Target MasterCard.
Shoppers can also use the Cartwheel app, which is a Target Mobile App that provides access to exclusive coupons, deals, and other promotions. This is great if you're looking for cheap plus size clothing online or in stores. 
---
Torrid Review
---
Torrid is a highly visible and reputable plus size women's clothing store, with more than 400 locations throughout the US and Canada as well as a growing online platform. Torrid is designed for women sizes 10 to 30, and it offers reasonable, fashion-forward exclusive collections that are meant to encourage women to feel sexy and confident.
Along with apparel, Torrid offers accessories, swimwear, and lingerie. As the Torrid brand continues to grow and expand, the goal remains to provide a challenge to what's seen as typical in the fashion industry.
Key Factors That Led to Our Ranking of This as a Top Plus Size Website
Among plus size clothing online stores, below are some of the reasons consumers frequently rate Torrid as one of the best.
Pop Culture
For shoppers looking for fun, whimsical clothing items, something they seem to love from Torrid are the limited edition fashion collections found in the "Pop Culture" section of the website. One of the most recent collaborations is the Disney Tinker Bell Collection, inspired by the beloved character.
There is also an array of other Disney-themed clothing items, as well as Hello Kitty, Barbie, Star Wars, Harry Potter, Doctor Who, and Superheroes. It's a fun and exclusive thing that Torrid can offer to customers who want clothing that's unique and exciting.
Essentials
Torrid Essentials are those must-have items every woman wants and needs to have in her wardrobe. These pieces can be mixed and matched and worn in any number of ways.
One of the most popular Essentials from Torrid is the Foxy Cami, which is a simple tank available in a range of colors that's also very inexpensive. Also available are vintage tees, v-neck tees, jeggings, and premium leggings.
The Noir Pant is part of the Essentials collection as well. It's a skinny-fit crop pant that's available in vibrant colors, as well as basic color options, and it has an ultra-tapered crop ankle and a sleek and chic silhouette that makes this pant perfect to wear day or night.
Clearance
Torrid isn't just fashionable and daring in the styles it offers. It's also a great place for cheap plus size clothing online or in person. All the clothing is relatively affordable, and if you visit the site's clearance area, the prices go down even more.
There are hundreds of clearance items available on the Torrid website at any given time, and, in addition to clearance prices, you may be able to find extra discounts through the "Today's Deals" program, which regularly features flash sales and significant percentage discounts sitewide.
Torrid Insider
The Torrid Insider program is free to join, and shoppers can enroll by signing up online at Torrid.com/insider. With this enrollment, you become a member and can begin earning points based on Torrid purchases. After your points accumulate, you can then use them to earn Rewards.
As part of program participation, you earn one point for every dollar spent, with a $10 reward for every 200 points earned.
There is also exclusive access to new collections and special events as well as perks on your birthday and on the Insider program anniversary. When an Insider member earns 1000 points, that person receives Platinum status, which means that she can accrue more rewards faster.
---
Free Wealth & Finance Software - Get Yours Now ►
---
Conclusion – Top 11 Plus Size Clothing Websites
In the past, plus size shoppers had a challenging time when it came to finding clothes that were available in their size that were also stylish, reasonably priced, and made well. Thanks to an increasing number of retailers and websites geared toward plus size shoppers, however, this has become less of an obstacle.
Each of the best plus size clothing retailers on this list is meant to represent a combination of style and trendiness, quality construction, a range of sizes, accessibility, convenience, and reasonable pricing. These plus size online stores showcase the best in fashion for plus size shoppers, yet they're each distinctive from one another.
Whether you're searching for a plus size online store that offers refined, tailored clothing for work or plus size clothing online stores with evening wear, everything is represented in the above ranking and review.
---
Image Sources:
cdn.pixabay.com/photo/2016/07/29/21/03/woman-1555767__340.jpg

cdn.pixabay.com/photo/2016/03/14/11/34/sensual-1255360__340.jpg
---
---
AdvisoryHQ (AHQ) Disclaimer:
Reasonable efforts have been made by AdvisoryHQ to present accurate information, however all info is presented without warranty. Review AdvisoryHQ's Terms for details. Also review each firm's site for the most updated data, rates and info.
Note: Firms and products, including the one(s) reviewed above, may be AdvisoryHQ's affiliates. Click to view AdvisoryHQ's advertiser disclosures.